Lluis Domènech i Montaner
One of the Modernista greats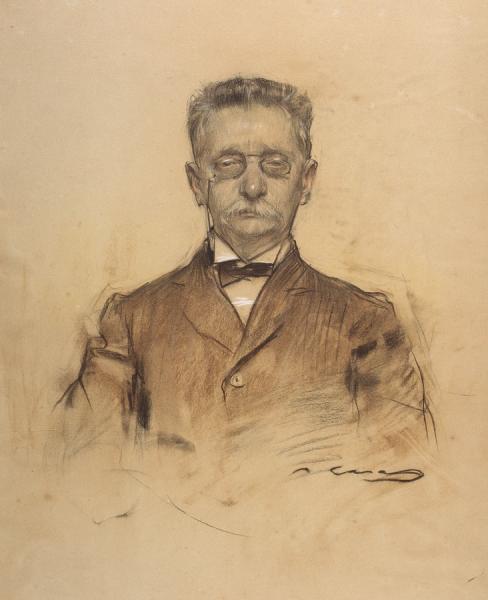 Although destined to be overshadowed by the monumental genius of Antoni Gaudí, Lluís Domènech i Montaner (1849–1923) left Barcelona some of its greatest masterpieces.
Born in Barcelona, he was a well-travelled Renaissance man who adored Shakespeare. Like other Modernista architects, he was a keen student of Gottfried Semper, and he interpreted Semper's idea that 'originality is a return to origins' as a return to the sturdy virtues of Catalan brick and iron, combining traditional craftsmanship with new technologies. In 1877, he wrote En Busca d'una Arquitectura Nacional ('In Search of a National Architecture'), an article which became the Modernista manifesto.
Three years later, Domènech's publisher brother gave him a chance to show what he meant: the result was the attractive, brick proto-Modernista Editorial Montaner i Simón. Hired by his old friend Vilaseca (planner of the Parc de la Ciutadella), he made good use of the latest technologies and his talent as a master organizer to save the bacon of the 1888 Universal Exhibition, becoming the city's darling when he orchestrated the building of a massive hotel in only 59 days.
This and his other fair buildings were demolished, except for the Castell dels Tres Dragons— which became the centre of the Modernista movement. His masterpieces grew ever more lavish and technologically daring. His greatest works— the sadly disfigured Casa Lleó Morera, the Palau de la Música Catalana, and the Hospital de Sant Pau—are remarkable for their complete integration of decoration in their mosaics, wrought ironwork, sculpture, stained glass. The latter two won prizes in their day, and are now World Heritage Sites.
Many of Domènech's works are in other parts of Catalonia, but his main buildings in Barcelona are:
1879: Editorial Montaner i Simón (Fundació Antoni Tàpies)
1888: Castell de Tres Dragons
1890: Palau Montaner
1898: Casa Thomas
1901-1930 Hospital de la Santa Creu i de Sant Pau
1902-1906: Casa Lleó Morera
1904-1908: Palau de la Música Catalana
1911: Casa Fuster