Camp Nou Museum and Experience
Fan candy galore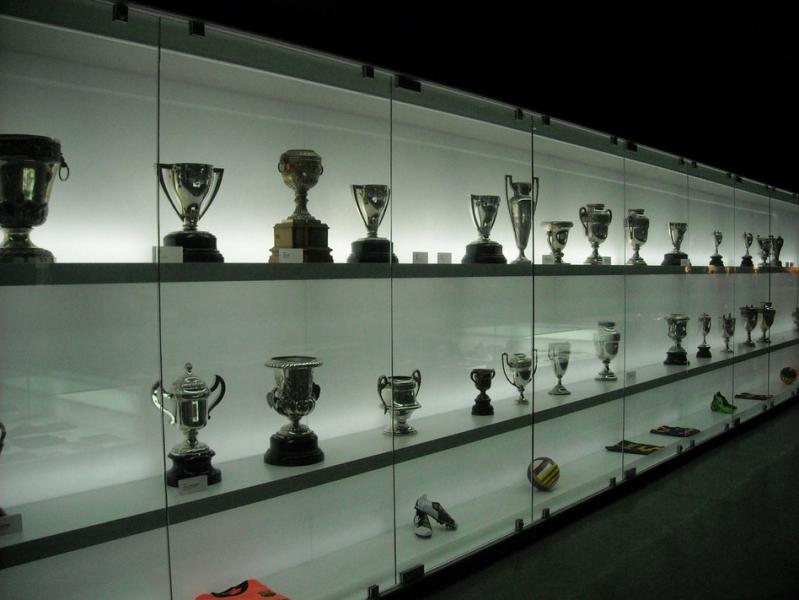 FC Barcelona, the city's beloved, wealthy and successful football club, is magnificently headquartered in Camp Nou, Europe's largest stadium, south of the Diagonal and the Zona Universitaria. You've seen their blue and burgundy jerseys, caps and banners for sale in every souvenir stand in the city and, if you love football, getting a ticket for one of its 99,354 seats to see a match was probably one of your first concerns.
Although for a while, however—at least until 2024 or maybe 2026— it won't happen in Camp Nou. Camp Nou was inaugurated in 24 September 1957, financed by loyal fans, who paid their fees up to five years in advance. It was a first act of architectural self-affirmation of Catalan will after the Civil War.
Although it has changed and adapted over the years, the need for a major remodel with more seats and a roof, bringing the total to 105,000, was announced on the stadium's 50th anniversary. Some wanted to build a whole new stadium (but there wasn't money for that). Norman Foster proposed a 'restructure' in 2007; other proposals came and went. In 2014, a referendum was held on the project, which passed.