San Michele in Bosco
Balcony over Bologna
High on a hill dominating Bologna, the site of San Michele in Bosco (St Michael's in the Woods) was a favourite retreat for hermits in Lombard times. In the 14th century, Pope Urban V granted the land to the Olivetan monks. They rebuilt and remodelled the church several times, lastly in 1523, giving it a marble portal by Baldassare Peruzzi of Siena.
Inside there's a tomb by another Sienese sculptor, Jacopo della Quercia. The walls are covered with frescoes by Girolamo da Carpi and the quadraturists Domenico Canuti and Angelo Michele Colonna.
Next to the church is an unusual octagonal cloister, with remains of frescoes by Ludovico Carracci and Guido Reni.
The former monastery became a barracks under Napoleon, then a prison, then a residence for the Papal Legate. The complex was purchased by the surgeon Francesco Rizzoli, who made it into an orthopaedic hospital, the prestigious Istituto Rizzoli.
Most of it is off limits, but take the door on the right side of the presbytery to the 500ft gallery called the Cannocchiale di Bologna, cleverly designed to create an optical illusion; walk to the far end and look back towards the city, and you can see the Torre Asinelli as if through a telescope.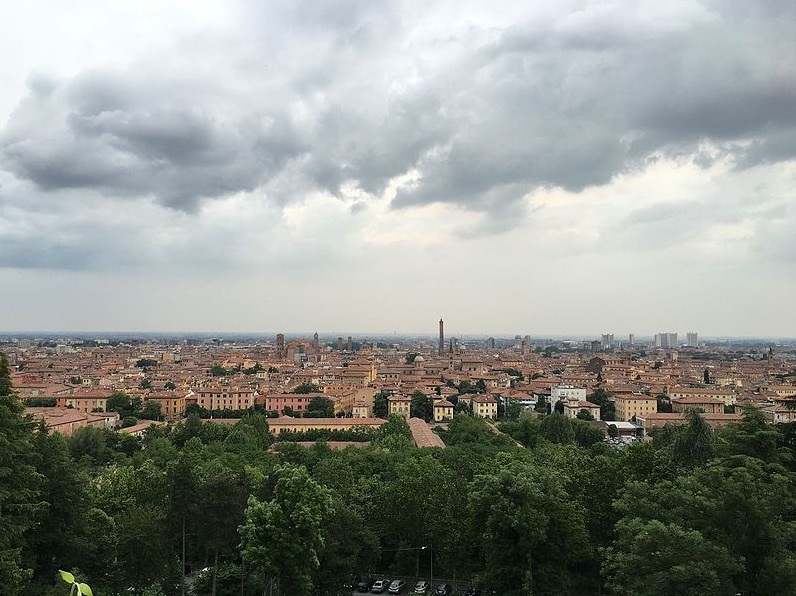 The peaceful Library at Via Putti 1 is worth a look as well: built in 1517, it is lined with old wooden bookshelves and cabinets and antique books, iced with frescoes by Amico Aspertini.
Piazzale di San Michele in Bosco (bus 30 from Stazione Centrale or Via Ugo Bassi, or the Navetta A).
Hours Church: daily 9am-12noon, 4-7 pm. Library: Mon 10am-5.30pm; Tue-Thurs 9.30am-2.30pm; Fri 10am-1.30pm; first and fourth Sat of the month 9am-1pm. Closed Sat in summer and Aug.
Adm Free
+39 051 6366705