Jacopo della Quercia
Sienese Master Sculptor in Bologna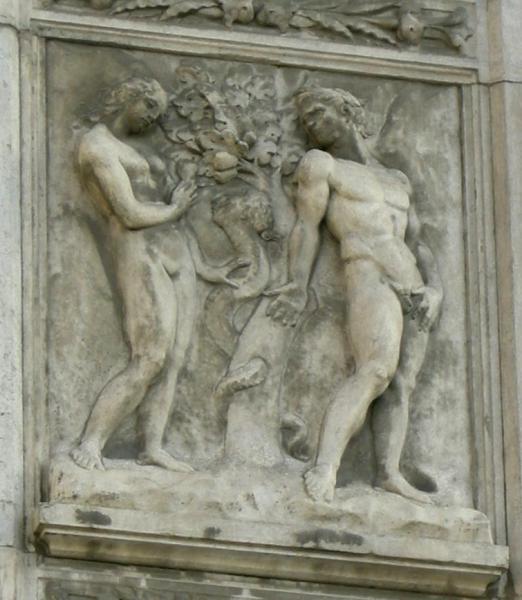 The son of a sculptor, Sienese Jacopo della Quercia (c. 1374–1438) ranks, along with the Florentines Donatello, Ghiberti and Brunelleschi, among the greatest sculptors of his day. He bridged the late, still stylized Gothic work of Arnolfo da Cambio with the early Renaissance, and influenced Niccolò dell'Arca and Michelangelo.
Jacopo lost the famous 1401 competition for Florence's Baptistry doors to Ghiberti, but went on to sculpt some of Italy's most beautiful early Renaissance marbles, such as the tomb of Ilaria del Carretto in Lucca cathedral and the Fonte Gaia in his native Siena.
In 1425, he took on the commission for the reliefs on the Porta Magna of San Petronio, an intricate and complex work considered his masterpiece. Michelangelo studied them intensely when he was a young man working in Bologna, and he said they influenced his own work in the Sistine Chapel.
Other works of della Quercia in San Martino and San Giacomo Maggiore.