Leonello Spada
'Caravaggio's Ape'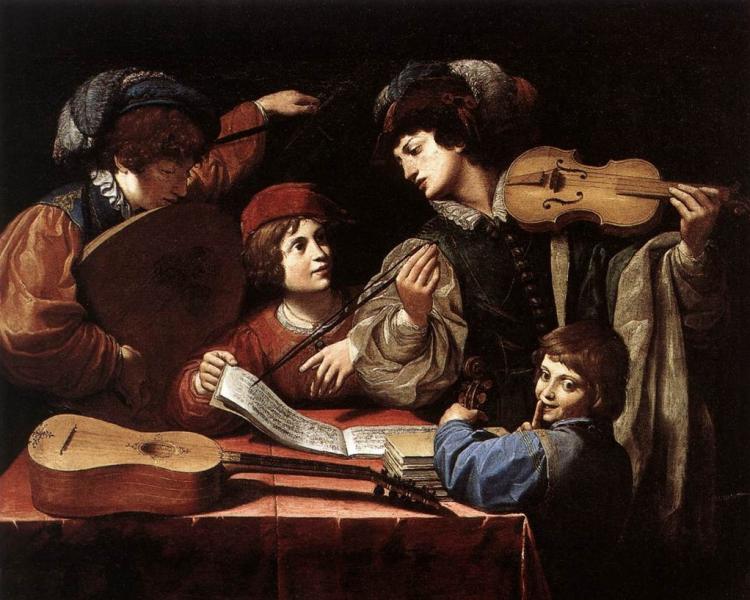 Leonello Spada (1576–1622) was born in Sassuolo near Modena and earned his first fame as a quadratura painter, working with Girolamo Curti, and later joined the Carracci's Accademia degli Incamminati.
Sometime around 1608, he went to Malta, summoned to paint frescoes in the Palace of the Grand Master of the Knights of St John. There he met Caravaggio, on the run after murdering a man, although according to Malvasia, the biographer of Bolognese artists (and disliker of Caravaggio), the two had met previously in Rome and Caravaggio used Spada as a model in his great Death of John the Baptist (in Valletta Cathedral), locking him in his room to keep him from running away. Whatever his relationship, Spada returned to Italy, and began painting, at least superficially, in a more dramatic, chiaroscuro style that earned him the nickname 'Caravaggio's ape' in Bologna.
Spada painted the strange book-burning scene in St Dominic's Chapel in San Domenico and Abraham and Melchisedech in the Pinacoteca.