Palazzo Re Enzo
A Palatial Prison for an Emperor's Son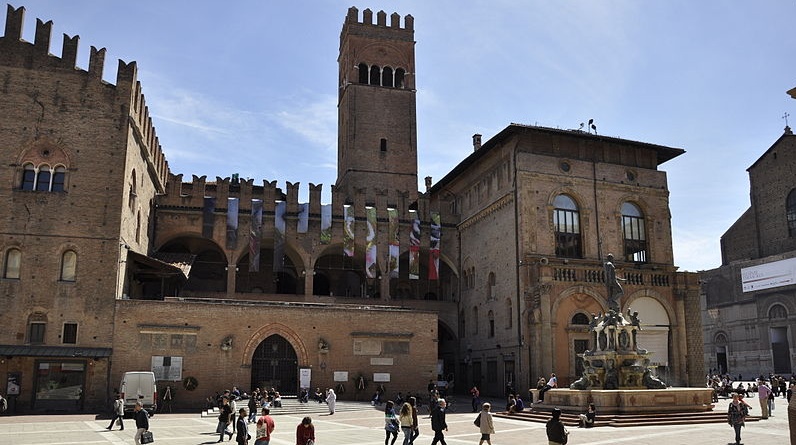 In the corner between Piazza Maggiore and Piazza Nettuno stands the 13th-century Palazzo di Re Enzo, facing the Neptune Fountain. It was built in 1244 and takes its name from one of the fascinating characters of medieval history, the 'King of Sardinia', the illegitimate son of Emperor Frederick II, who was captured by the Bolognesi at the Battle of Fossalta in 1249 and locked up here for 23 years until his death in 1272.
The first palace here was built by the Guelph Lambertini family (the same who captured Enzo) and incorporates their 25m tower (with a roof on it, best seen from Via Rizzoli). It was replaced by an extension of the Palazzo del Podestà, initially known as the Palazzo Nuovo before taking the name of its most famous resident. Adjacent, to the right is Cappella di Santa Maria dei Carcerati, where those condemned to death would go for their last rites.
Inside, the most lavish room is the Sala dei Trecento, or Hall of the Three Hundred, built in 1369 by Antonio da Vicenzo and later used as the city archive.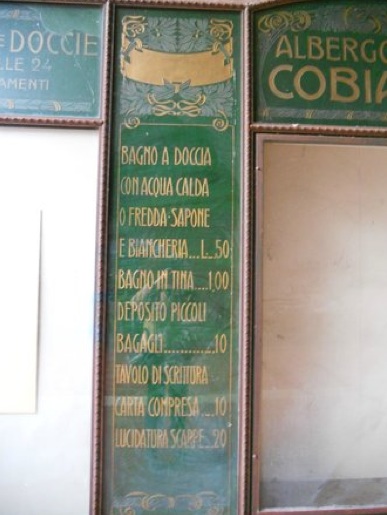 Under the palace porticos, note the old sign (and old prices) for the Albergo Diurno Cobianchi. The 'day hotel' was an old Italian institution where one could have a rest, a shower, a shave or a shoeshine, or leave one's bags, gracious urban amenities that gradually died out in the postwar decades.
Cobianchi's were a luxury chain of them, present in many of the biggest Italian cities, and they hired many of the leading designers and artists of the day to create lavish Art Nouveau, and later Art Deco homes for them. Many of these (like Bologna's) still survive, hidden away and forlorn underground, though few ever get a chance to see them.
Piazza di Nettuno 1
Hours Open during exhibitions only