Galleria Estense (Modena)
The Ducal Collection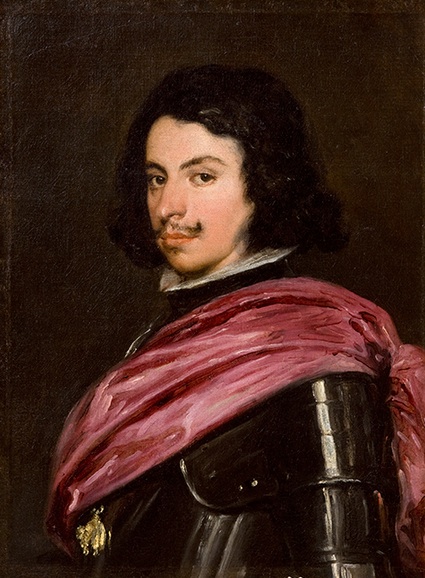 On the upper floor of the Palazzo dei Musei, the Galleria Estense is a well-arranged collection founded by Francesco I d'Este. The dukes didn't bother much with anything before the 1400s (this is one of those museums that still calls them 'primitives') but there is one work by medieval Modena's greatest painter, Tommaso da Modena, as well as some other good early Emilian works.
A room of quattrocento works shows that in the Renaissance Modena could play too. There's a scene from the Aeneid by Niccolò dell'Abate, the obscure Bartolomeo Bonascia's Pietá with symbols of the Passion, and an animated Crucifixion by Francesco Bianchi Ferrari, a pupil of Cosmè Tura. Still, the Florentines steal the show, with works by Francesco Botticini and Andrea del Sarto, and especially Botticelli's ripe technicolour Madonna and Bambino.
Other highlights include the gentle Madonna Campori by Correggio; Lelio Orsi's dramatic Martyrdom of St Catherine, with sword-bearing angels descending through the gloom to Catherine tied to a diabolical steampunk wheel, bronzes by Il Riccio of Padua, a good Flemish collection, an unusual portable altar painted on both sides, known as the Modena Triptych (1568) by El Greco, and several works by Venetian Renaissance artists (Palma Vecchio, Tintoretto, Cima da Conegliano and Veronese).
For all that, the painting you can't stop staring at will be the masterpiece and last known work of the great quattrocento eccentric Cosmè Tura, the cadaverous, beautiful, horrific St Anthony of Padua (1484), a life-sized vision of spiritual and anatomical deformity, captured in a garish pink sunset, which will send any good Catholic out in search of a stiff drink.
For another curiosity, there is the Camera delle Meraviglie of the later Este dukes. Like the later Medici in Florence, these Este cared less about serious art than exotic knick-knacks; most of them have been preserved here, including tiny working pistols, ostrich eggs and minuscule carved ships.
The Este got to keep a Ferrara residence, the Palazzo dei Diamanti, after the pope took over the city in 1598, and one of the palace's finest embellishments ended up here: a set of ceiling paintings by various Emilian artists including the Carracci and Nicolo dell'Abate; among these Ludovico Carracci's winsome Flora stands out. Another set of ceiling paintings called the Ottagoni, scenes from Ovid's Metamorphoses by Tintoretto, was brought here from Venice in 1658.
The museum is especially rich in Emilian and other works of the 1600s: two notable canvases of Guercino (a Martyrdom of St Peter, and Venus, Cupid and Mars), Velazquez's Portrait of Francesco I d'Este and Salvator Rosa's Veduta di una Baia with a shipwreck, as well as works by Il Garofalo (his charming Madonna Enthroned with Saints, 1532), Lionello Spada, Guido Reni, Annibale Carracci, Carlo Bonone and Charles le Brun.
Largo Porta S. Agostino 337
Hours Tues-Sat 8.30am-7pm; Sun & Mon 2-7pm
Adm €4, reduced €2. Free first Sunday of the month.
gallerie-estensi.beniculturali.it
+39 059 4395 711