Nicolò dell'Abate
Modenese Mannerist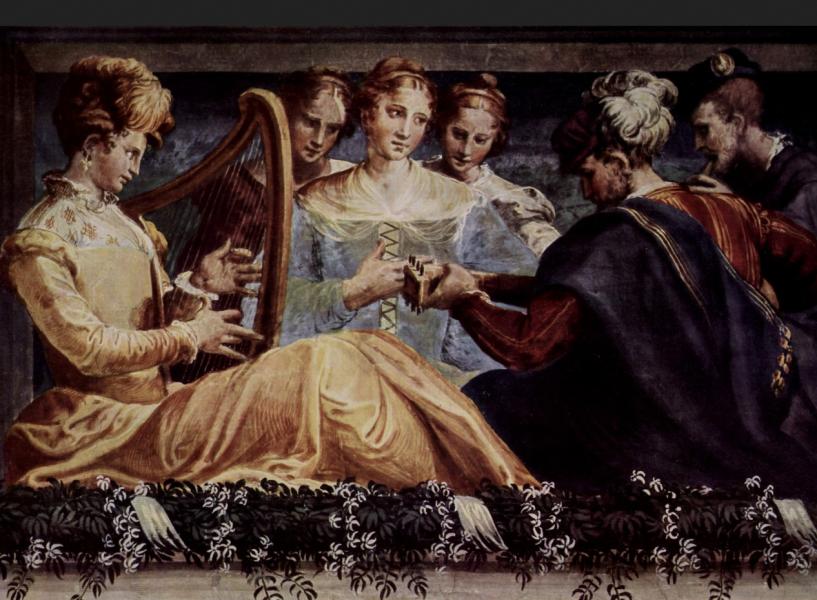 Born in Modena, Nicolò dell'Abate (1512–71) was a Mannerist painter who first trained under his father, a stucco artist, alongside sculptor Antonio Begarelli. He was influenced by Dosso Dossi and Il Garofalo, and later by Correggio (his softness) and Parmigianino (his elegant elongated figures).
Already known for his mythological works, he spent the years 1548–52 in Bologna, where he contributed some delightful frescoes to the Palazzo Poggi. In 1552, he was invited to the Fontainebleau court of Henri II to assist Primaticcio with the beginnings of French Mannerism, the 'Fontainebleau style'.
Dell'Abate might be better known, but much of his best work succumbed to fires, demolitions, and the bad taste of the 18th century. In Modena, he can be seen in the Palazzo Comunale and Galleria Estense.