Agostino Mitelli
Mr. Quadratura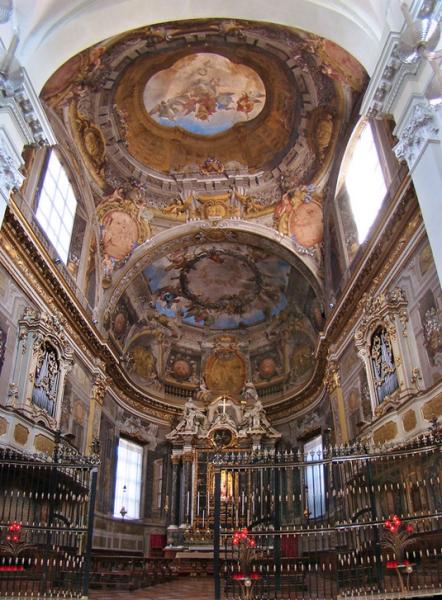 Born just outside Bologna, Agostino Mitelli (1609-60) was a master painter of architectural illusions, in the quadratura style of ceiling painting so popular in the Baroque. Mitelli found his greatest success working with Angelo Michele Colonna. Colonna would paint the figurative scenes, while Mitelli limited himself to the painted 'architectural' frame around them—though it must be said Mitelli's grand illusions usually upstaged his partner's works, and at times completely overwhelmed them.
Mitelli and Colonna were the acknowledged quadratura masters of their day, earning commissions all over Italy and as far as the royal court in Madrid, where Mitelli died. In Bologna, they are responsible for the Capello del Rosario in San Domenico and the Sala Urbana in the Palazzo Comunale.
Mitelli's son Giuseppe Maria Mitelli was one of the leading engravers of the 17th century.