San Martino di Bentivoglio
Museum of Peasant Farming Culture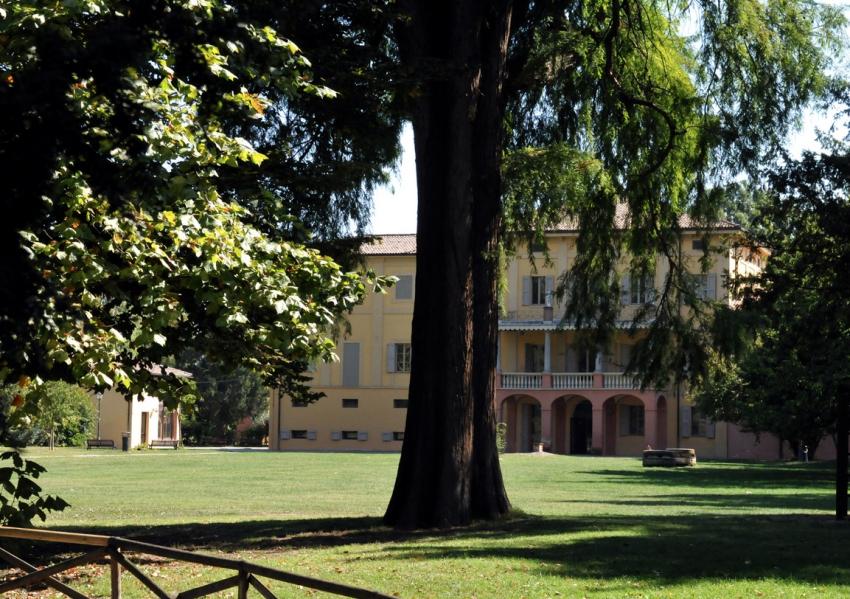 In 1783, the Counts of Zambeccari built a country villa at San Martino di Bentivoglio, 15km north of Bologna, near the modern A13 and the 12th-century Canale Navile that gave Bologna a shipping outlet to the Po. As with nearly all Italian villas, it combined the joys of country living (a pleasant villa and park) with farming in a network of a dozen tenant sharecropping farms (orchards, corn, wheat, rice, hemp, wine, garden, pigs and more). Later, under new owners, it was known as the Villa Smeraldi and was famous for breeding thoroughbred horses; the Germans occupied it during the war.
In 1970, the Villa Smeraldi was purchased by the province of Bologna to create the Museo della Civiltà Contadina (Museum of Peasant Farming Culture). The museum covers all aspects of peasant life; the website (see below) has excellent explanations in English. Besides the museum, the villa with its 19th-century frescoes is used for temporary exhibitions, and there's an English-style park with ancient trees, a lake and a bridge.
Just north, the small town of Bentivoglio is where that famous family built its imposing Castello in 1475, now home to a medical institute.
Getting there: Several buses (Nos. 376; 95; 377 and 378) from Bologna coach station make the trip to Bentivoglio.
Hours Mon, Wed & Fri 9.30am-12.30pm; Tues & Thurs 9.30am-12.30pm and 2.30-5.30pm. Sun and hols: May-Sept 4-8pm; Mar, Apr, Oct, Nov 3-7pm.
Adm €4, €2 ages 15-80 and over 60. Under 15 free.
+0039 051 891050