Antonio Begarelli
Making Terracotta Look Like Marble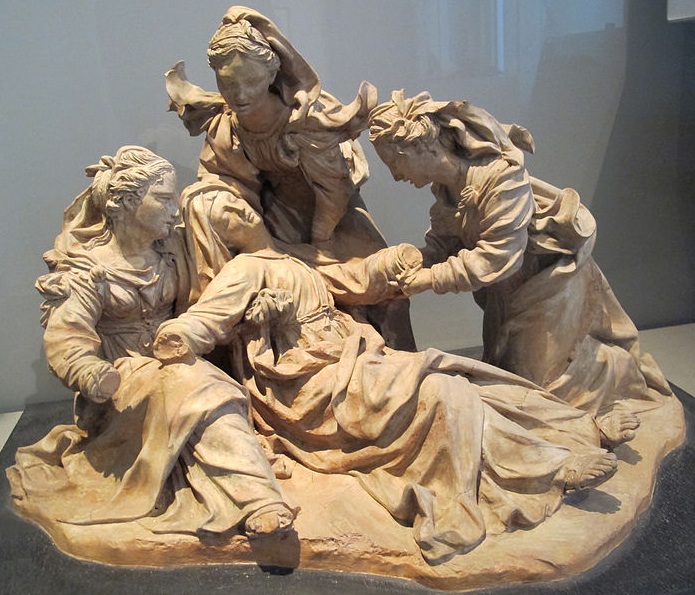 Michelangelo, when passing through Modena, saw many beautiful figures which the Modenese sculptor, Maestro Antonio Begarino, had made of terra-cotta, coloured to look like marble, which appeared to him to be most excellent productions; and, as that sculptor did not know how to work in marble, he said, 'If this earth were to become marble, woe to the antiques.Giorgio Vasari, Lives of the Artists
A native of Modena, Antonio Begarelli or Begarino (1499–1565) worked mainly for the churches in his birthplace and in Parma, creating terracotta tableaux that resembled scenes in paintings. He got his breakthrough in 1522 at age 21, when the city declared a competition for a statue of the Madonna to fill a large niche overlooking the Piazza Grande, and instead of a model, Begarelli submitted the completed Madonna della Piazza (now in the Museo Civico). Unlike his great predecessor Guido Mazzoni, who made his figures polychrome, Begarelli, who was the more academic and classicizing of the two, only used white to make his sculptures look like marble.
Many of his sculptures can still be seen around Modena: San Domenico, San Francesco (a dramatic 13 figure Deposition from the Cross), San Pietro, the Galleria Estense, Sant'Agostino, San Giorgio and in the Chiesa del Santissimo Crocifisso at Carpi.
Here is a video on Begarelli's work in San Pietro.