Lelio Orsi
Tough Luck Mannerist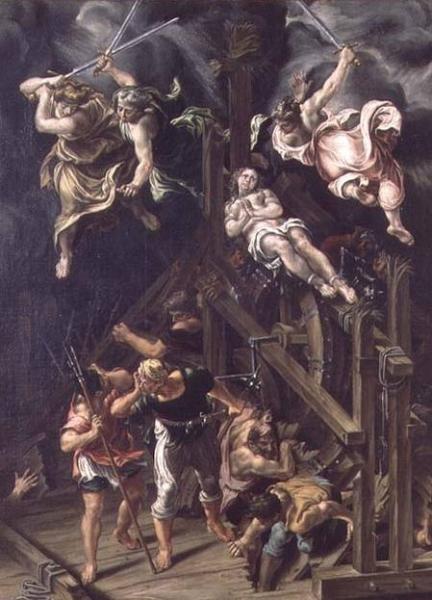 Lelio Orsi (1511-87), also known as Lelio da Novellara, was a brilliant, eccentric Mannerist painter who might be better known but for some bad breaks. First, Orsi made his name in Reggio Emilia, a town with the habit of commissioning frescoes on the outside walls of buildings. All of these are lost today. Then, the painter got mixed up in a murder case, and was forced to take refuge in his home town of Novellara; here he spent much of the rest of his life, executing commissions and doing odd jobs for a small-time count. These included—more outdoor frescoes, after the count decreed every house in Novellara had to have one.
Most of Orsi's works have been lost, though his innumerable drawings have always been prized by collectors. His few surviving paintings show a strong influence from Michelangelo, gained from an early trip to Rome, but his peculiar manner—bright, spiritually intense figures contrasting sharply with the gloomy, ominous backgrounds—might sometimes make you think of El Greco.
Modena, Galleria Estense, and in Novellara, outside Reggio Emilia.