Palazzo Malvezzi de' Medici
Palazzo Malvezzi de' Medici
Seat of the Provincial Government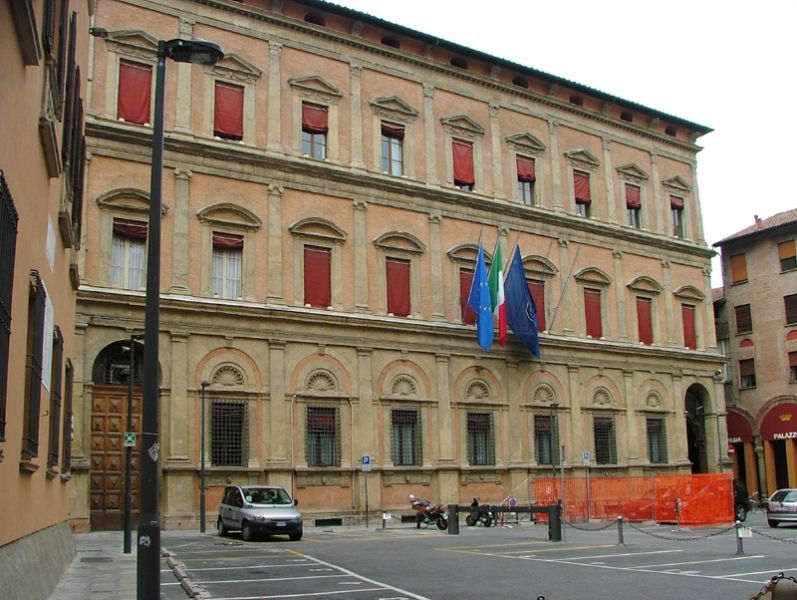 Another palace on aristocratic Via Zamboni, just a few doors down from Palazzo Poggi and its University Museums, Palazzo Malvezzi is another work of that busy High Renaissance architect Bartolomeo Trialchini (begun 1560). The Malvezzi were an important family since medieval times; a fortunate marriage gave them a chance to embellish their name with that of the Florentine dukes.
The interior was much much changed in the 18th century, and again in the 19th. Most of the furnishings, as in so many Bologna palaces, went off to the auctioneers not long after that. The Palazzo fell into the government's hands in the 1930, and now serves as the home of the Council of the Province of Bologna.
Practical Info
13 Via Zamboni. Normally not open to the public.