Lanfranco
Architect of Modena Cathedral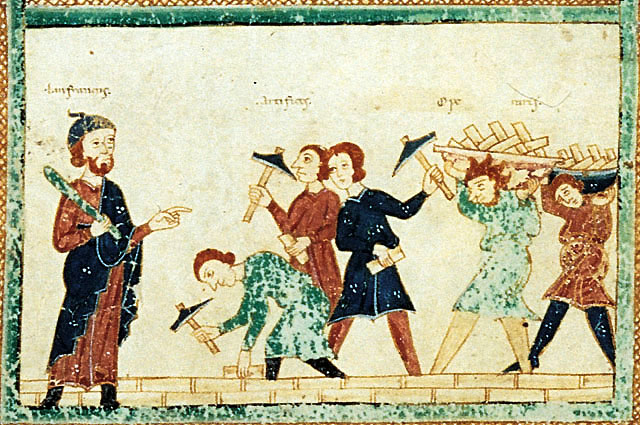 The main architect of Modena's cathedral (active 1099-1110?), and one of the earliest medieval architects whose name is known, Lanfranco transformed the existing Lombard style of churches to create a major advance at the beginnings of Italian Romanesque architecture.
Nothing is known about his life, but medieval manuscripts suggest he was a big man in his day; one illustration pictures him with the powerful Countess Matilda of Canossa, a notable builder of churches who may have been his employer. Another account has it that Lanfranco helped discover the remains of San Geminiano, the event that occasioned the building of the cathedral. There is a 13th-century inscription honouring him in the Cathedral's apse.
There's another Lanfranco: Giovanni Lanfranco, an important Baroque painter from Parma (1582-1647) who studied with the Carracci in Bologna and followed them to Rome. He left no important works in this region.
Text © Dana Facaros & Michael Pauls
Image by Archivio di Modena