Alessandro Allori
Glossy Portraitist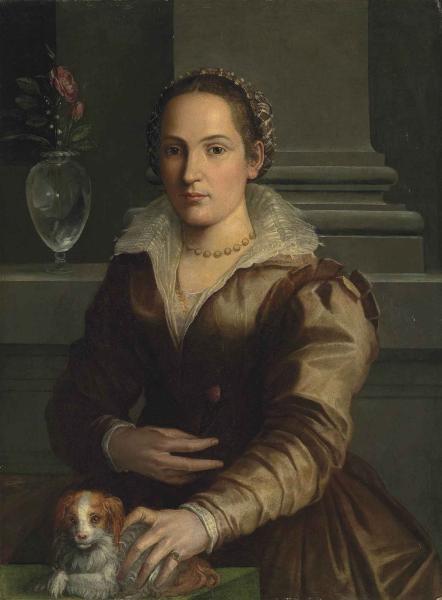 This Mannerist painter was born in Florence (1535–1607). Orphaned at age five, he grew up in the workshop of Bronzino, who was a second father to him.
Allori represents a line of Florentine art that runs through Fra Bartolomeo, Andrea del Sarto and Pontormo. Best known as a portraitist, though he also painted mythological and religious works. Though very popular in his day (he was asked to do the decoration for Michelangelo's funeral), Allori's glossy, mannered portraits get little respect these days; critics sometimes deride them as 'two-dimensional sculpture'
Many works in the Uffizi, also in SS. Annunziata, S. Spirito, the Spedale degli Innocenti, and the unusual Pearl Fishers in the Palazzo Vecchio.
Allori's son Cristoforo Allori (1577-1621) was also a painter; he adopted a style similar to his father's, though with a more dramatic, Venetian colouring. Pitti Palace and the Uffizi.