Fra Angelico
The 'Angelic Friar'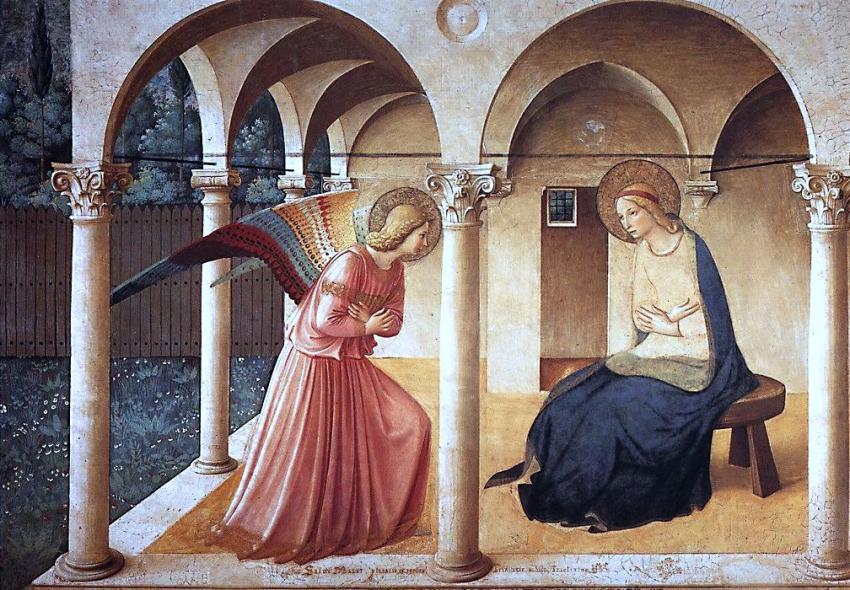 Fra Angelico (c. 1395–1455), occasionally called Beato Angelico since his 1982 beatification by John Paul II, was born Guido di Pietro. Contemporaries, though, knew him as Fra Giovanni da Fiesole.
So much confusion for one of the most simple and natural of artists! Monk first and painter second, Fra Angelico was nevertheless one of the great visionaries of the Renaissance. He was really born in a village of the Mugello, and only took his vows at Fiesole (hence the name). He worked in Fiesole and Cortona, and briefly in Florence, but little of his early career is known.
He got to join the mainstream of art in 1436 when he was assigned to the newly-built Monastery of San Marco in Florence. Angelico already had a reputation as the most advanced and skilful artist in Tuscany; according to Vasari, Cosimo de' Medici himself asked him to decorate the new buildings (Cosimo had a cell built for himself at San Marco, and used it for spiritual retreats).
San Marco would be his masterpiece, and he spent much of his working life on it, together with as many as twenty assistants. In his style Angelico is a bridge between old and new: still holding on to decorative elements of the International Gothic while fully aware of the new realism of Masaccio and Donatello, and the discovery of perspective. What makes him stand out is the intense spirituality of his work, something that flowed naturally from his own simple piety. Angelico was an innovator in style and in subject matter too. His Pala di Annalena at San Marco is generally credited as the first example of a Sacra Conversazione.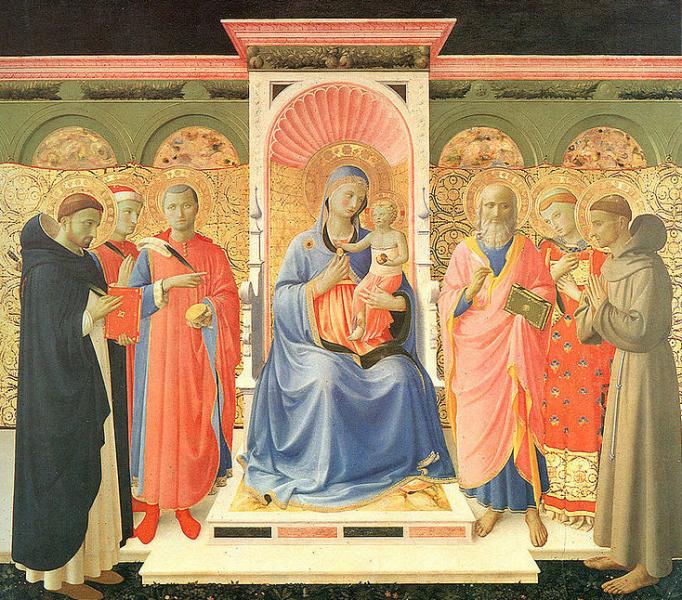 Angelico spent some of his later years in Rome, painting in the Vatican, and he died there in 1455. His other works are in the Florence Uffizi and in San Domenico in Fiesole.