Duccio di Buoninsegna
Revolutionary Artist from Siena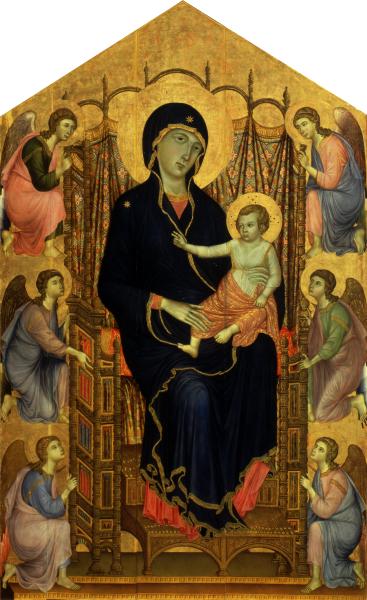 One of the first and greatest Sienese painters, Duccio di Buoninsegna (d. 1319) was to Sienese art what Giotto was to Florence. He was ignored by Vasari, although his contributions to the new visual language of the Renaissance are comparable to Giotto's.
His enormous golden altarpiece (said to be the largest surviving painting from the 13th century), known as the Rucellai Madonna was painted for Santa Maria Novella. According to the surviving contract with the Compagnia dei Laudesi, it was painted in 1285, making it his first documented work. Although it is still strongly influenced by Byzantine art, its delicate expression of human emotion, its subtle colouring and sense of space were revolutionary in its day.
For centuries, however, everyone in Florence thought it was by their 'own' Cimabue, thanks to the mistaken attribution in Vasari's Lives. Today it hangs in the Uffizi.