Nicola Pisano
Founder of Modern Sculpture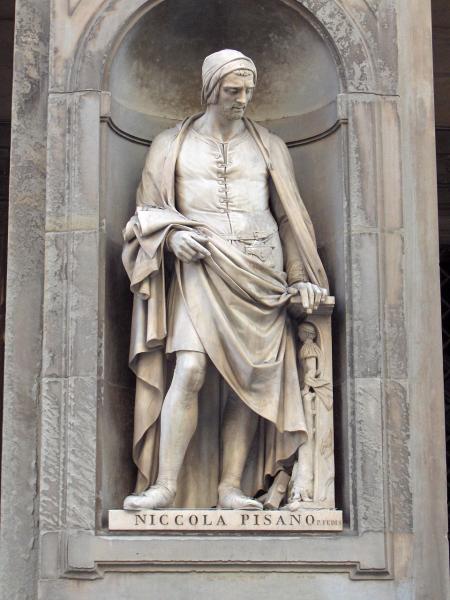 Nicola Pisano (active c. 1258–78), the first great medieval Tuscan sculptor really came from down south in Apulia, which was then enjoying a flowering of classically oriented art under Emperor Frederick II.
He came to Tuscany to work on Prato Castle, and created a little Renaissance all his own, when he adapted the figures and composition of ancient reliefs to create his wonderful pulpit reliefs in Siena and Pisa's Baptistry and the reliefs on the great fountain in Perugia.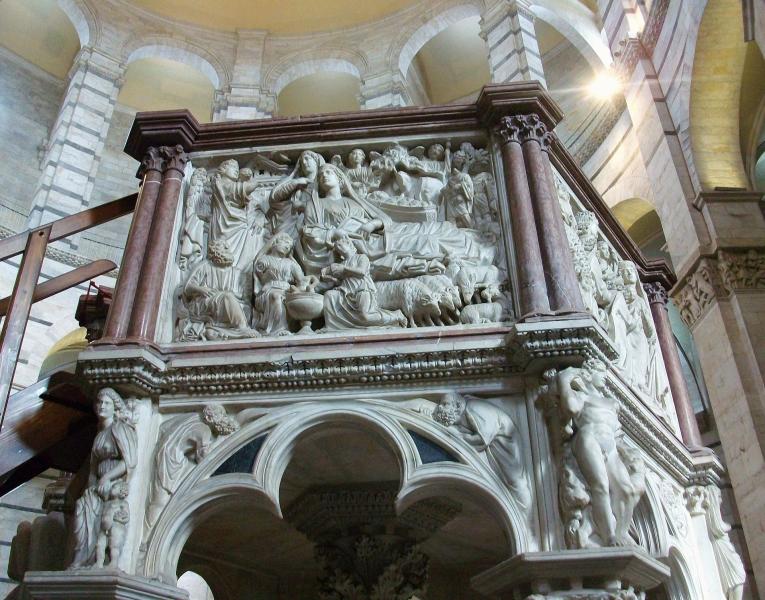 Nicola didn't leave anything in Florence, besides the knowledge he passed down to Arnolfo di Cambio and his son Giovanni (you'll have to go to Pisa and Siena to see his work). But his key role in the history of art earned him a 19th-century statue by Pio Fedi in the Uffizi.