Antonio Pollaiuolo
Master of a Fine Line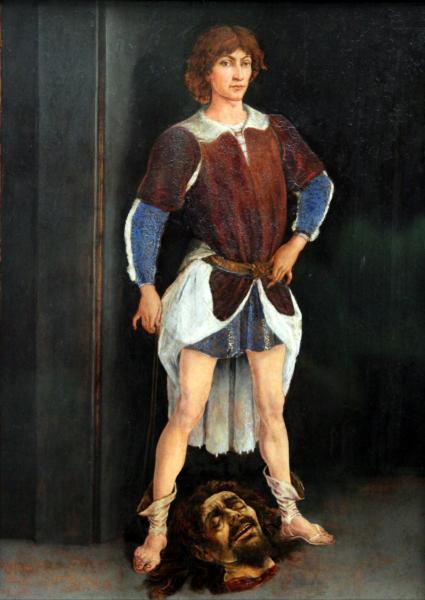 Antonio del Pollaiuolo (d. 1498), literally 'of the chicken coop' (a nickname derived from his father's poultry business) A sculptor, painter and goldsmith whose fame rests on his brilliant, unmistakable line; he occasionally worked with his less gifted brother Piero.
Like many Florentine artists he trained as a goldsmith. Lorenzo Ghiberti was one of his teachers; Sandro Botticelli, an even greater master of the line, was one of his students.
Giorgio Vasari wrote:
He had a more modern grasp of the nude than the masters who preceded him, and he dissected many bodies to study their anatomy; and he was the first to demonstrate the method of searching out the muscles, in order that they might have their due form and place in his figures.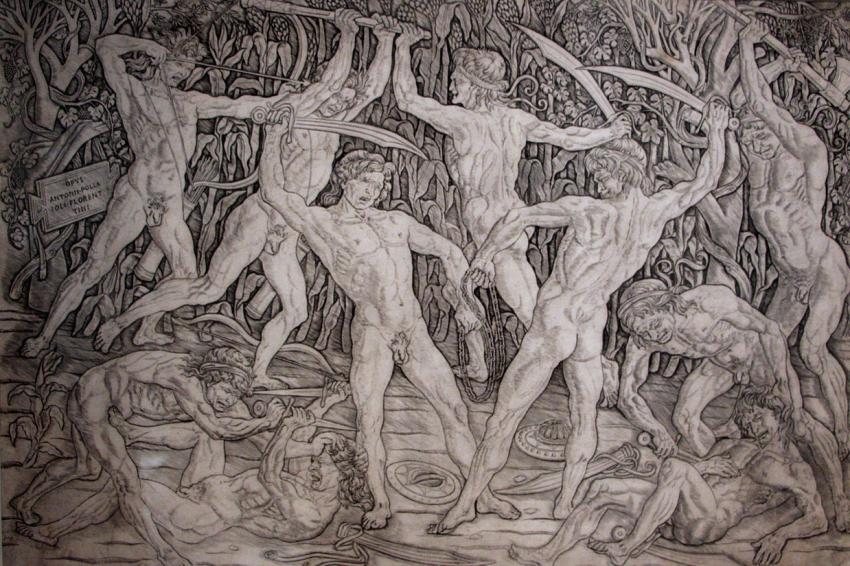 Pollaiuolo's famous, signed (and only known) engraving of the Battle of the Ten Nudes (1465), based on a study of classical forms was one of the most famous prints produced in the entire Renaissance. Leonardo da Vinci, however, said that Pollaiuolo's bodies looked like 'bags of nuts,' although the work influenced his own Battle of Anghiari in the Palazzo Vecchio. Some 500 copies of the print were made from two different pressings, an extraordinary number for the period and were sold across Europe. They were fundamental for spreading the ideas of the art revoution happening in Florence.
Antonio moved to Rome in 1484 and turned full time to sculpting: among his works are the bronze tombs of Pope Sixtus IV and Innocent VIII at St Peter's; the later was the first sepulchre that depicted a living man. He died in Rome a rich man.
Works in the Uffizi San Miniato al Monte (Altarpiece for the Chapel of the Cardinal of Portugal) and Bargello.