Teatro della Pergola
One of Italy's Oldest Theatres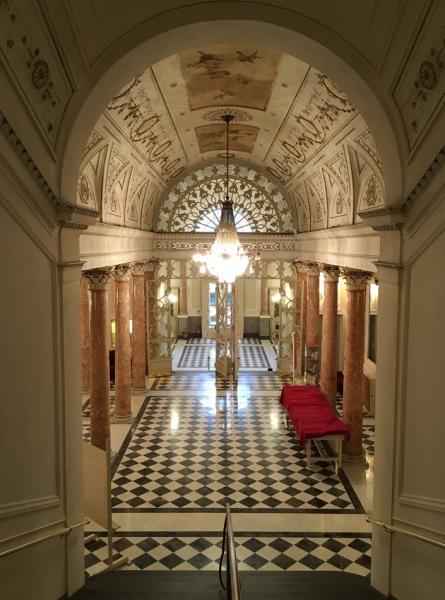 When it was built in wood in 1656 by architect Ferdinando Tacco (son of the sculptor, Pietro Tacca) the Pergola was one of the first theatres in Italy with chairs arranged in tiers, instead of arranged in a slope, Roman style. Cardinal Gian Carlo de' Medici and his friends, the Accademia degli Immobili, built it and supplied the actors, who performed for the Medici court.
In 1718, the Pergola (it eventually took the name of its street) opened to the general paying public as an opera house, where it saw the first Italian performances of several Mozart operas and Verdi's Macbeth in 1847. Remodelled in 1857, it has two rooms, the Sala Grande, with 1,500 seats, and the Saloncino, originally a ballroom and used as a recital hall since 1804.
Today a historic monument and headquarters of the Fondazione Teatro della Toscana, the theatre hosts recitals and chamber music and prose performances, and opera during the Maggio Musicale Fiorentino.
Benvenuto Cellini lived on this street, at No.59, where that he set set the roof alight while casting his Perseus, and where he died in 1571.
Via della Pergola 12
Hours Ticket office open Mon-Sat +39 055 0763333.
Adm Tickets can be booked online.