Badia Fiorentina
Where Dante Saw Beatrice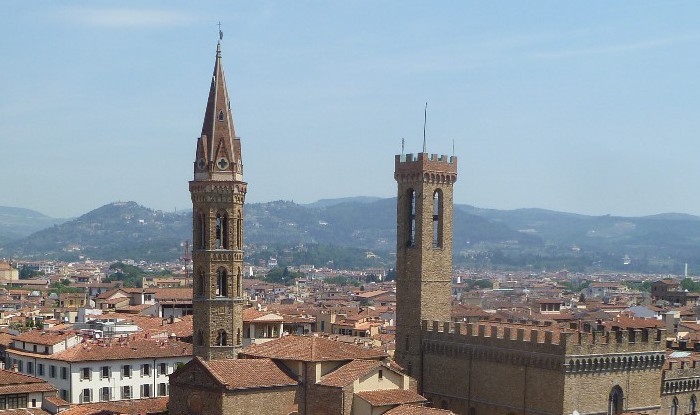 The beautiful Romanesque campanile of this ancient Benedictine abbey, or Badia, was cited by Dante in the Paradiso. The Badia was founded at the end of the 10th century by the widow of Umberto, the Margrave of Tuscany, and further endowed by their son Ugo, 'the Good Margrave'.
Dante's nostalgia for Florence appears in little things all through his great work; in the Paradiso (canto XV, 97–9) he recalls how the Badia's bells marked the hours of the day in his old haunts. Most scholars believe Dante was born nearby in Via Dante Alighieri, and he would come here to gaze upon his Beatrice.
Some 50 years after the poet's death, Dante's first biographer, Boccaccio, used the Badia as his forum for innovative public lectures on the text of the Divina Commedia. It's surprising today to read that Boccaccio's (and later, the Renaissance's) principal criticism of the work is that Dante chose to write about lofty, sacred things in the vulgar tongue of Tuscany.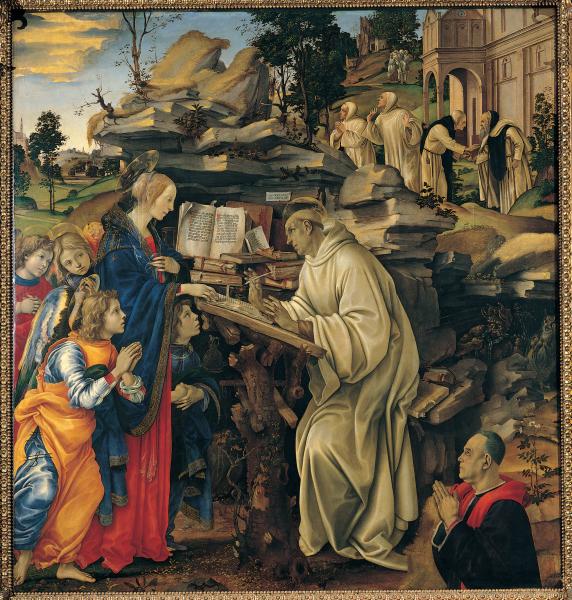 The celebrated 70m campanile (1330) is one of Florence's landmarks. Underneath it the Badia is a hotchpotch from too many remodellings. Inside, however, are two beautiful things from the Renaissance: the Tomb of Count Ugo (1481) by Mino da Fiesole, and the Madonna Appearing to St Bernard (1485), one of the masterpieces of Filippino Lippi. The sadly damaged frescoes in the chapel of St Bernard are attributed to Nardo di Cione.
Through an unmarked door to the right of the choir, you can reach the upper loggia of the Chiostro degli Aranci, where the monks grew oranges. Built in the 1430s, it is embellished with a fine series of frescoes on the life of St Benedict, all but one by a follower of Fra Angelico, Zanobi di Benedetto Strozzi, the other by Bronzino.
Long neglected—it was once turned into shops—today the Badia is home to a modern and flourishing community of monks and nuns, the French-based Fraternitá di Gerusalemme.
Piazza San Firenze, entrance in Via Dante Alighieri.
Hours Open for tourists Mon only, 3-6pm (€3), but come to hear the monks and nuns' famous choir sing the Vespers, followed by a mass, Tue-Sat at 6pm; Sun 6.30.