Croce al Trebbio
Marking a Massacre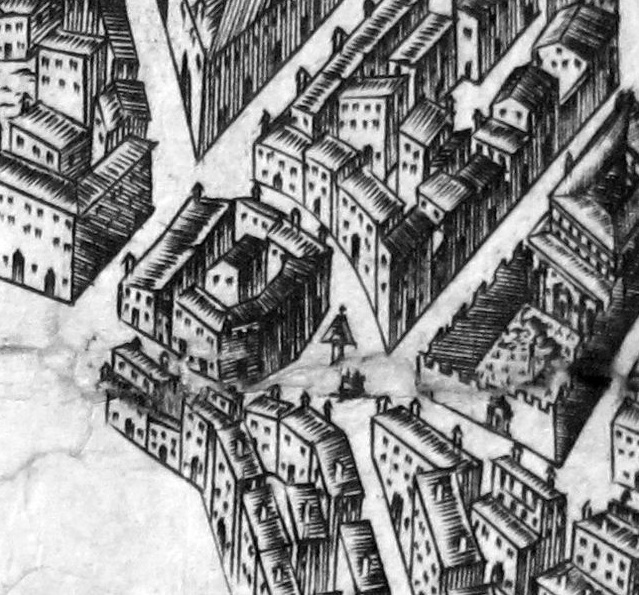 Via delle Belle Donne, one of the medieval lanes leading south from Piazza Santa Maria Novella, was once famed for its brothels. Today it has one of the few crossroads in Italy marked by a cross, a Celtic custom that never caught on here – an Italian would much prefer a corner shrine to the Madonna.
The origins of the Croce al Trebbio (from trivium, 'three roads') are sinister: it marks the spot of a massacre of Patarene heretics in the 1240s, after a sermon delivered by the fire-eating Inquistor St Peter Martyr from the pulpit of Santa Maria Novella fired up his 'sacred militia'. A similar massacre earned the preacher another column, in front of Santa Felicità.
The granite column, topped by a marble Gothic cross has figures of Christ and Peter Martyr, the symbols of the Evangelists, has a faint Latin inscription stating that the column was erected in 1338 to replace an earlier dedicated to Florence's first bishop, St Zanobius. Until very recently, the cross still had the wooden roof as seen in Stefano Buonsignori's bird's eye view plan of Florence of 1584.
Text © Dana Facaros & Michael Pauls
Image by Sailko, GNU Creative Commons License