Palazzo dell'Arte della Lana
Dante Society in the Wool Guildhall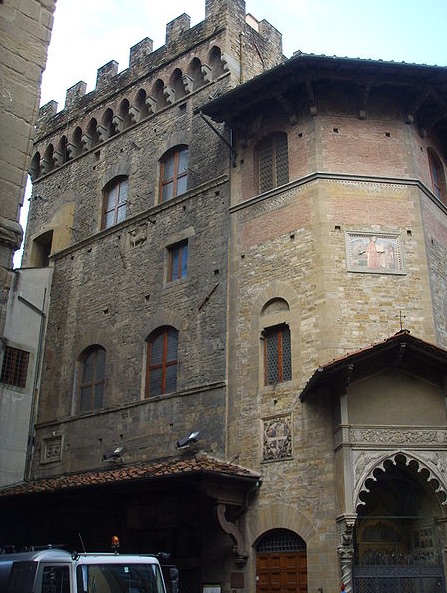 The best preserved of all of Florence's guildhalls and a relic from Dante's time, the Palazzo dell'Arte della Lana (1308) was headquarters of the wool workers guild, the richest and most powerful of the seven Arti Maggiori. In its heyday, 30,000 Florentines worked in over 200 wool workshops; indirectly the industry is said to have employed a third of the city's population.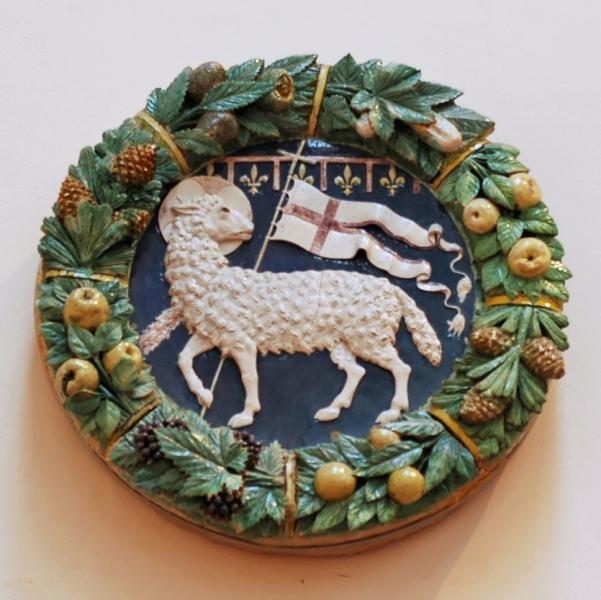 The tower-house of the Compiobbesi, a powerful Ghibelline family, was expropriated by the guild, its swallowtail crenellations chopped into Guelph squares; the Palazzo itself was added in 1308. Inside are 14th-century frescoes by Lippo di Benivieni and Ambrogio Lorenzetti.
In 1569 an overhead corridor was added by Bernardo Buontalenti, linking the guildhall directly to Orsanmichele.
Società Dantesca Italiana
The Palazzo was restored in 1905 in a delightful William Morris medieval style, when it became home of the Società Dantesca Italiana, a national organization dedicated to the study of Dante (their colourful terracotta emblem of Dante holding his Divine Comedy holds pride of place of the tabernacle salvaged from a church demolished in the 19th century). The Society frequently arranges Lecturae Dantis on the poet open to the public
Via dell'Arte della Lana, 1
Hours Often open for guided tours request, closed August
Adm Free
+39 055 294580
Text © Dana Facaros & Michael Pauls
Images by Jastrow, Creative Commons License, Sailko, GNU Creative Commons License