Costa San Giorgio
Where Galileo Took Out His Telescope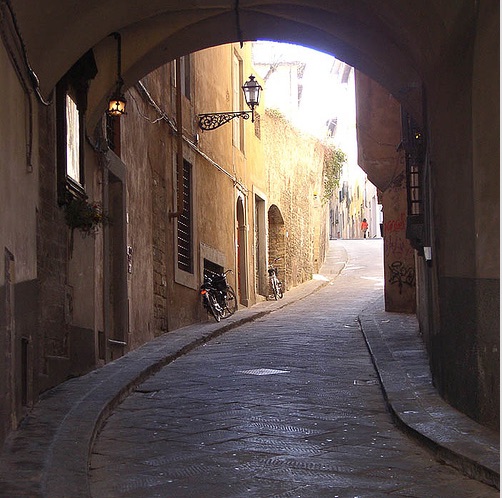 One of Florence's prettiest streets, Costa San Giorgio begins in Piazza Santa Felicità, just beyond the Ponte Vecchio, and winds up the hill, past old villas and walled gardens. It takes its name from the fortress-like old church of San Giorgio della Costa, with a restrained Baroque interior. Long shuttered, the church is now on loan to the Romanian Orthodox community.
The villa at No.19 was the home of Galileo, from 1610 to 1631, when he was invited to Florence by Cosimo II; a plaque records how it was here that he discovered the moons of Jupiter. The top of the street is closed by the arch of the Porta San Giorgio, bearing a 13th-century relief of St George and his dragon.
Above Porta San Giorgio, yet only 10 minutes' walk from the Ponte Vecchio, you're in the middle of the country, a rolling landscape of olives and cypresses, villas and gardens: rural Tuscany begins right at the city wall.