Russian Church
A Little Jewel Box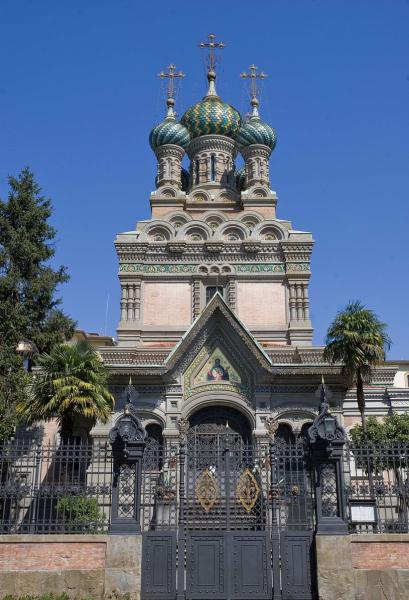 Just east of the Fortezza da Basso, an unexpected sight rises above the sleepy residential neighbourhood – the five graceful and lofty colour-tiled onion domes of the Russian Church, made even more exotic by the palm tree tickling its side.
In the 19th century, Florence was a popular winter retreat for Russians who could afford it, among them Dostoievsky and Maxim Gorky. Completed by Russian architects in 1904, it is a pretty jewel box of brick and majolica decoration and has recently been restored by the Soprintendenza dei Beni Ambientali.
Corner of Via Leone X and Viale Milton
Hours Visits by appointment, +39 055 490148. Russian Orthodox services on Saturdays at 6pm and Sundays at 10am.