Santa Maria Maddalena dei Pazzi
Home to Perugino's Great Crucifixion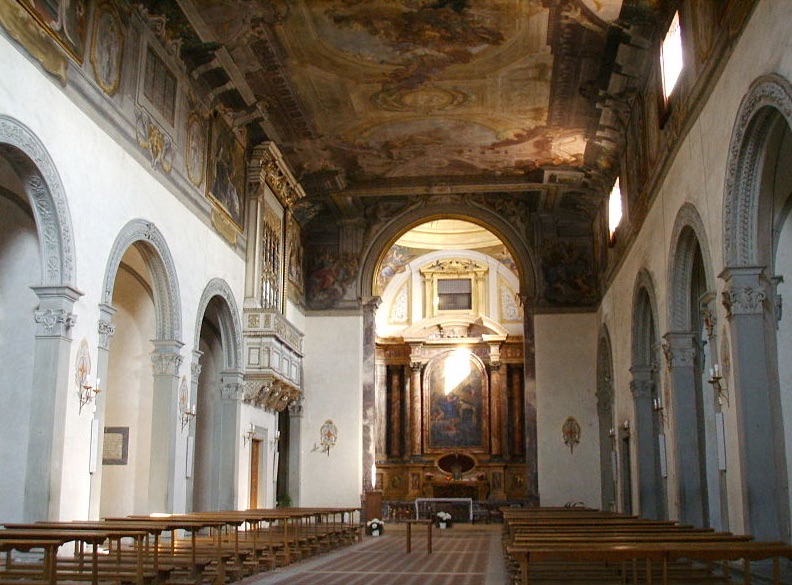 One of the city's least known churches, Santa Maria Maddalena was founded in the 13th century, then rebuilt in classical Renaissance style by Giuliano da Sangallo, then given the full Baroque whack when it was rededicated to the Counter-Reformation saint of the Pazzi family, who had lived as a cloistered nun in the previously incarnation of San Frediano in Cestello.
The Pazzi (their name does mean 'crazy' in Italian...) removed the churches original works by Botticelli, Perugino, Ghirlandaio and Lorenzo Credi and replaced them with theatrical schlock, with a gaudy trompe-l'oeil ceiling, paintings by Neapolitan Luca Giordano, florid chapels, and a wild marble chancel. One of the best paintings to survive in situ is Cosimo Rosselli's Coronation of the Virgin. Also seek out the Cappella del Giglio, frescoed in 1599 by Bernardino Poccetti, a work considered his masterpiece.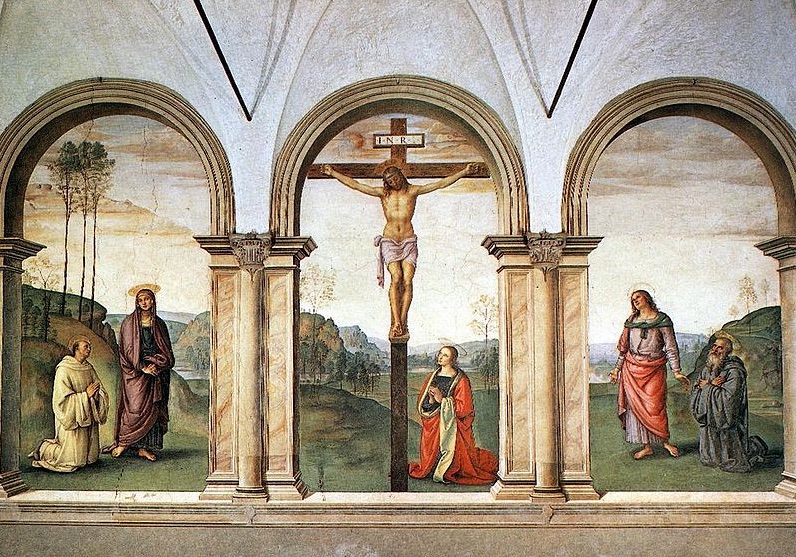 From the Sacristy a door leads down into a labyrinth-crypt to the Chapter House (token adm) which contains one work that the Pazzi didn't remove: a fresco of the Crucifixion (1496), one of Pietro Perugino's masterpieces.
Arranged in three arches that lend a vague trompe l'oeil feel to the room, the symmetry and quiet, contemplative grief of the five figures at the foot of the Cross and the magic stillness of the luminous Tuscan–Umbrian landscape have a powerful impact, as if existing just on the other side of the looking glass. The fresco has never been restored; in the 1966 flood, the water came within four inches of the scenes, and stopped.
There's also Perugino's sinopia of Christ coming down from the Cross to comfort St Francis.
Borgo Pinti 58. Crucifixion entrance Via della Colonna 9
Hours 9am–noon and 4.30-6.30pm; Crucifixion Tues and Thurs 2.30-5.30pm
Adm €1 for the Crucifixion
+39 055 247 8420