Agnolo Gaddi
Master of the Legend of the True Cross
Agnolo Gaddi (c.1350–1396) was born in Florence, the son of the painter Taddeo Gaddi.
Initially influenced by the solid, weighty forms of Giotto and his father, Agnolo later moved to more slender and elegant and sweet figures, adorned in rich patterns, most famously in the National Gallery's Coronation of the Virgin.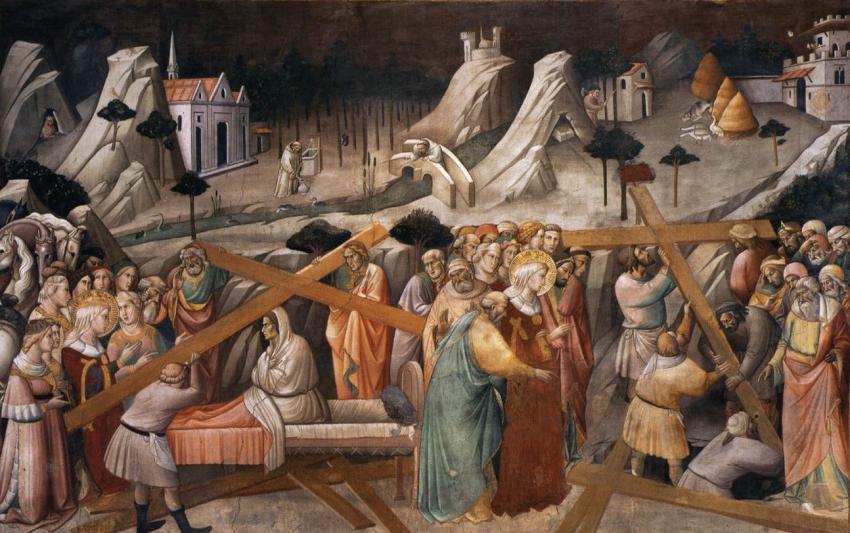 His most important work still in Florence is the vivid fresco cycle based on the Legend of the True Cross in the Chancel of Santa Croce, the culmination of that church's famous 14th-century narrative cycles that began with Giotto's Bardi Chapel. Also see the Museo Bandini and the Pieve di San Martino in Sesto Fiorentino.