Museo della Misericordia
Museum of the Merciful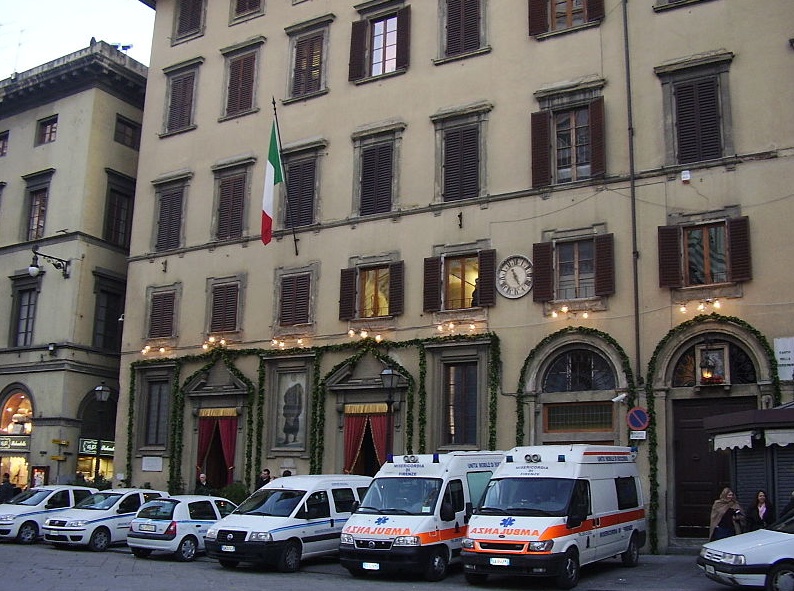 Renovated in 2016 to coincide with the Jubilee Year of Mercy, this little museum on the fourth floor tells the seven century-long story of the Venerabile Arciconfraternita della Misericordia, or Brotherhood of Mercy, which began its existence just across the street in the Loggia del Bigallo.
Displays cover the Brotherhood's history, including medical tomes, the traditional garments and hoods worn to preserve anonymity while performing acts of mercy, and the baskets used to transport the sick and wounded. Works of art often feature the Misericordia's patron saints, Sebastian (a soldier under Diocletian who converted to Christianity, and rescued the persecuted and buried martyrs) and Tobias, who gave a decent burial to the Jews during their Babylonian exile.
You can also visit the Misericordia's oratory, which houses a Madonna by Lorenzo Ghiberti, a statue of St Sebastian Benedetto da Maiano and a beautiful altarpiece by Luca della Robbia.
Piazza del Duomo
Hours Mon-Friday 10am-noon and 3-5 pm; Sat 10am-noon
Adm Free, donations welcome