Corridoio Vasariano
Vasari Corridor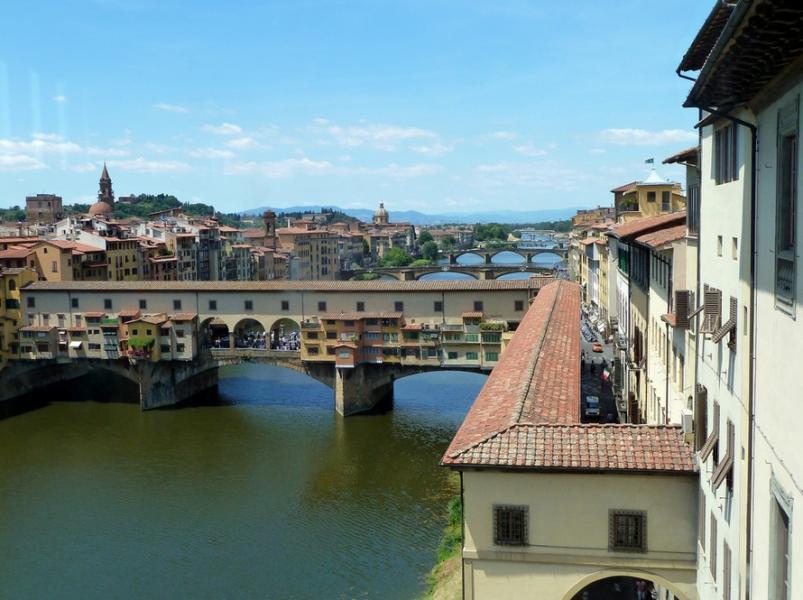 In 1565, when Francesco I married Joanna of Austria, Grand Duke Cosimo de' Medici commissioned Vasari to link their new digs in the Pitti Palace with the Uffizi and the Palazzo Vecchio in such a manner that the archdukes could make their daily rounds without having to rub elbows with their subjects.
With a patina of 400 years, Florence wouldn't look quite right without this covered catwalk, leapfrogging on rounded arches from the back of the Uffizi, over the Ponte Vecchio, daintily skirting a medieval tower, and darting past the façade of Santa Felicità (where the dukes could stop for a quick Hail Mary) to the Pitti Palace.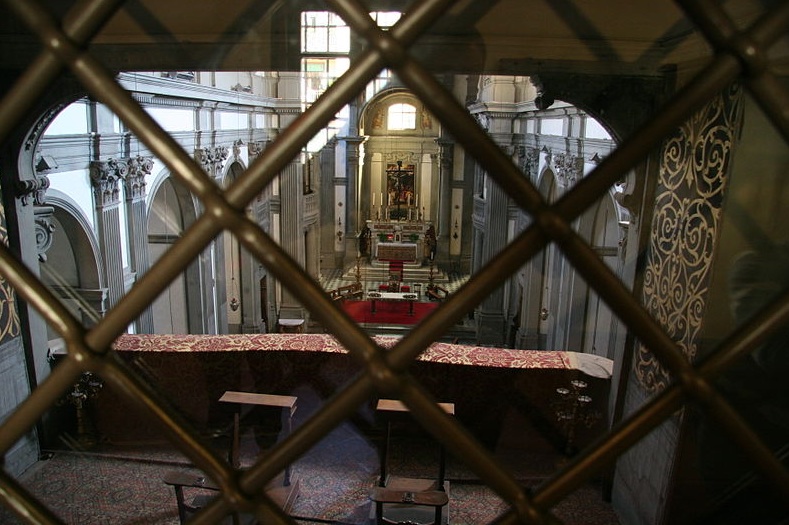 It's worth visiting for the views of Florence and a celebrated collection of over a thousand artists' self-portraits, beginning with Vasari himself before continuing in chronological order, past the Gaddis and Raphael to Rembrandt, Van Dyck, Velázquez, Hogarth, Reynolds, Delacroix, Corot and scores in between. As the Corridor was renovated and new spaces added, portraits by 20th and 21st century artists have been added as well.
The Corridoio was reopened in September 1997 after bomb damage repairs, and is currently undergoing a €10 million repair project under Uffizi Director Eike Schmidt, who promises it will reopen sometime in 2021.