Villa Bardini
Pietro Annigoni and Roberto Capucci Museums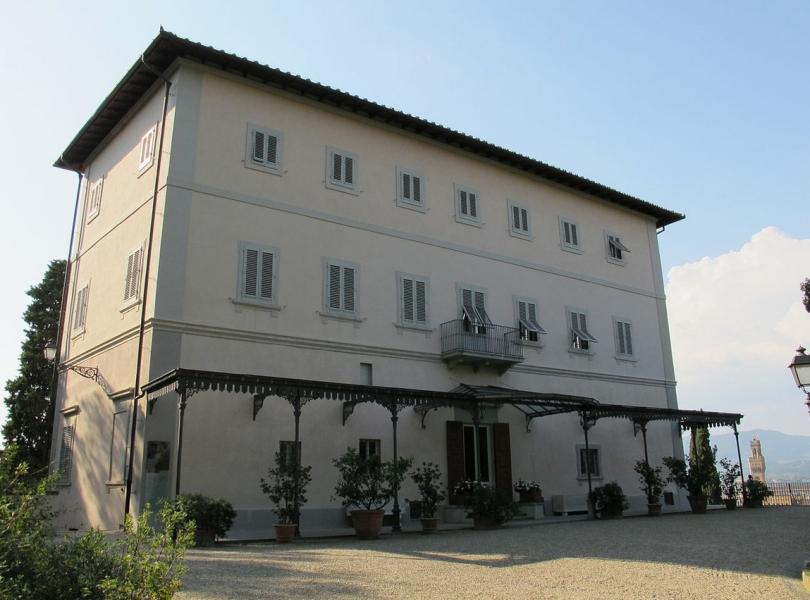 Built in the first half of the 17th century by Gherardo Silvani for Francesco Manadori, with superb views over Florence, this villa and garden was purchased by the Mozzi family in the 1800s, and then purchased in 1913 by Stefano Bardini at the same time that he bought the future founded Museo Bardini).
The villa became the property of Stefano's son Ugo, who died without heirs in 1965, sparking a bureaucratic snarl between rival claimants that only ended in 1996 when the Minister of Culture stepped in and declared the Bardinis intended to leave the property to the city. By then, both the villa and its once-beautiful gardens were in dire states of abandonment, until the Savings Bank, the Cassa di Riparmio di Firenze, stepped in to fund the restoration, and the villa opened to the public in 2006.
Today Villa Bardini houses two small museums, as well as the Bardinicontemporanea (a space dedicated to contemporary art), the Tuscan Society of Horticulture, the Bardini Restaurant and Terrace.
Museo Pietro Annigoni
The Museo Pietro Annigoni, is dedicated to the realist painter Pietro Annigoni (1910-88), who was born in Milan but moved to Florence to study the techniques of the Renaissance greats. Fervently opposed to Modernism and Post-modernism, he signed a manifesto, Pittori Moderni della Realtà along with his friend Gregorio Sciltian. Annigoni became renowned for his portraits of bigwigs and royalty including Pope John XXIII and Queen Elizabeth II (1955, now in the National Portrait Gallery), but he also painted humble people from everyday life, as well as frescoes in churches across Italy.
Fondazione Roberto Cappucci
The second museum, the Fondazione Roberto Cappucci, is dedicated to the fashion designer nicknamed the 'Givenchy of Rome' (b. 1930), famous for his fabulous silks: dozens of his sculpted, colour-drenched confections are on display in beautifully lit glass cases.