Stazione Leopolda
Train Station, Exposition Site, Now an Exhibition Hall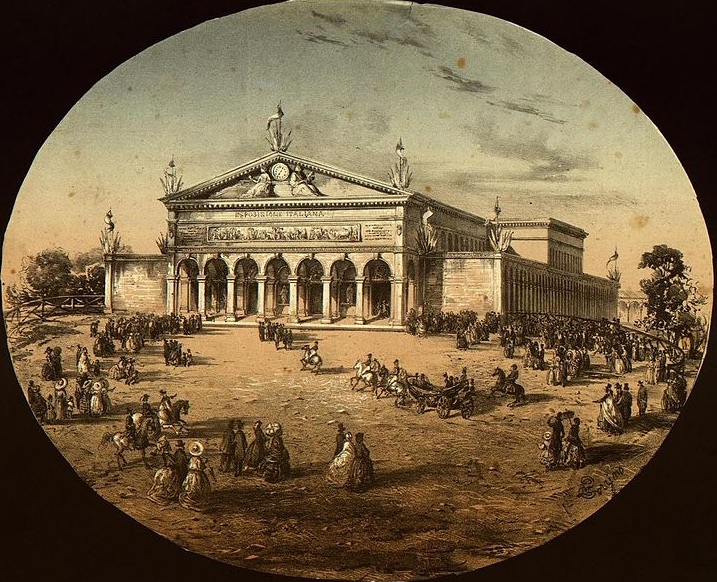 Between the city centre and the Parco delle Cascine, Florence's first train station was built in grand neoclassical style in the 1840s on the city's edge by Grand Duke Leopoldo to link the city up with Tuscany's first railway, which ran from Pisa to Livorno.
Construction was slow, and before it was finished, the more central Stazione Santa Maria Novella was begun to link up with the Pistoia-Lucca line, and was inaugurated in 1848, a few months before the Stazione Leopolda. Twelve years later, as other regional and national lines converged on the more central station, it became clear that Florence had herself a rather large Neoclassical white elephant, and Stazione Leopolda saw its last train. That year, 1860, was also the year after Tuscany held its plebiscite in favour of union with Piedmont, and in March 1861, Vittorio Emanuele II was declared King of Italy (which included everything except Venice and Rome).
Three months later, Camillo Cavour, Vittorio Emanuele's Prime Minister died, and was replaced by the Tuscany's 'Iron Baron' Bettino Ricasoli. Inspired by the London and Paris Expositions of 1851 and 1855, Ricasoli encouraged the idea of celebrating the new kingdom by holding a National Exposition in Florence 1861, which he believed would psychologically bring together all the various parties— the aristocracy, the Church, the entrepreneurs and business people to promote 'Made in Italy', now that the restrictions imposed by former rulers Austria and Spain had been lifted. And the new and newly empty Stazione Leopolda was the perfect place to host it.
King Vittorio Emanuele came in person to open it. Baron Ricasoli won a prize for his Chianti wine, and the Macchiaioli held their first public exhibition. Still, it was a flop: only some 30,000 people visited, but only 3000 were paid ticket holders.
Afterwards, the station was used as a customs house when Florence served as Italy's capital, then mostly as a repair shop for rolling stock. Sabotaged by its Resistance-sympathizing workers under the Nazis, it was later bombed and rebuilt.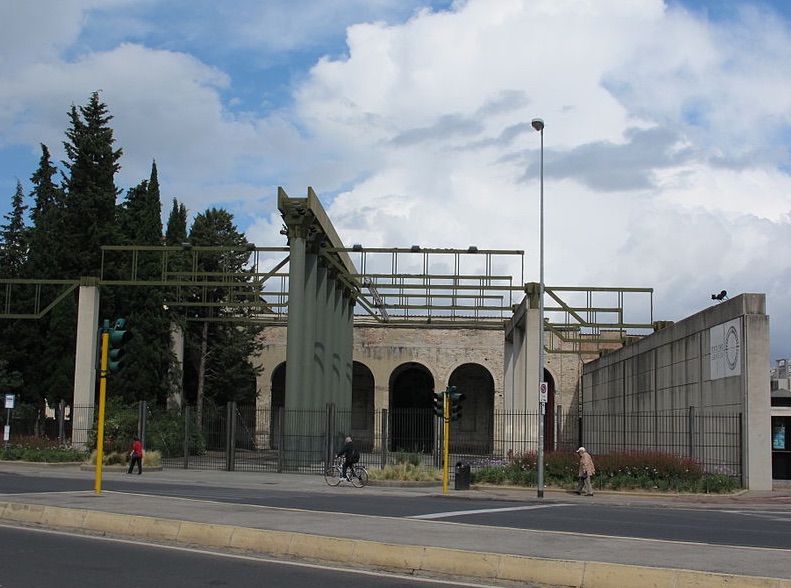 Today the Stazione, along with the new Teatro dell'Opera forms the core of the city's new Park of Art and Culture and hosts concerts, exhibitions and other events, and every May and June comes to life as a stage, laboratory and workshop during the Fabbrica Europa Festival of Contemporary Arts.
Viale Fratelli Rosselli 5
+39 055 212622