The Macchiaioli
The 'Splatterers'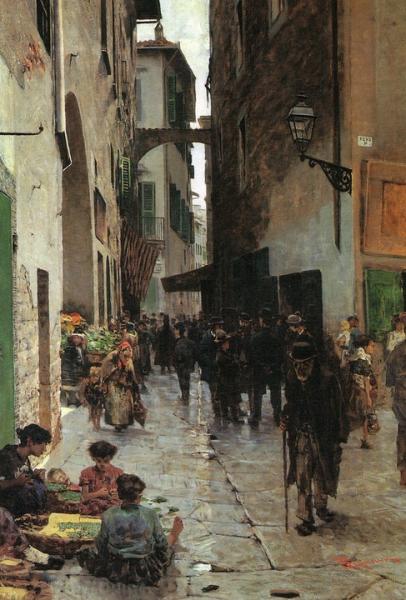 The idea of change was heavy in the air in Europe in the mid 19th century, especially after 1848, the year of Revolution. In Florence the artist-revolutionaries, tired of academic conventions and inspired by plein-air painters in France such as Corot and Courbet, were also beginning to set their easels outside and holding lively discussions about it in the now gone Caffè Michelangelo on Via Cavour.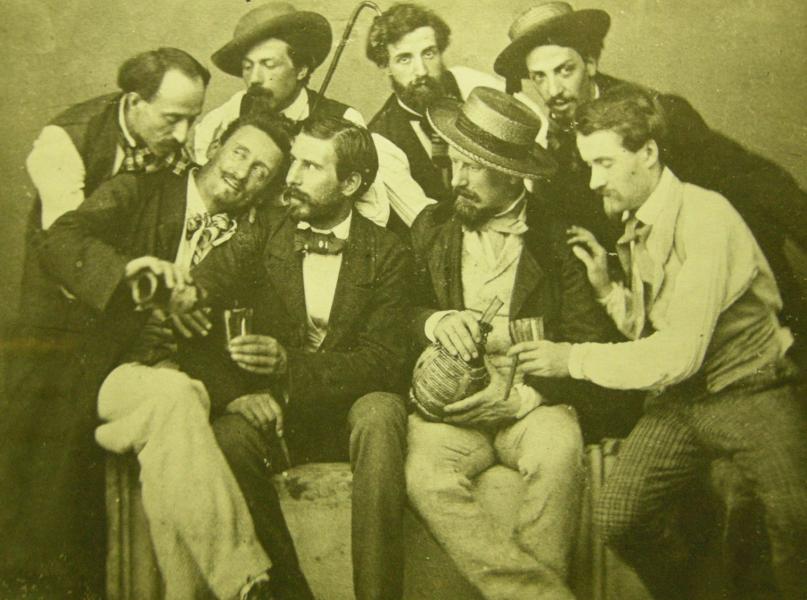 Sometimes called Italian Impressionists (although they preceeded the Impressionists), the painters—led by Giovanni Fattori, Silvestro Lega, Saverio Altamura and Telemaco Signorini, Nicolo Cannicci, Francesco Gioli and Federigo Zandomeneghi, they theorized that a painting was made of shimmering patches of light and shadow, or macchie. When a derogatory journalist in 1862 dismissed them as the Macchiaioli, or ('Splatterers' or 'Spot makers'), the name stuck.
The Macchiaioli, several of whom fought alongside Garibaldi, painted everything from giant battle scenes of the Risorgimento to landscapes to portraits to scenes of every day life, including views a long-vanished Florence, a speciality of Telemaco Signorini. Never very popular in their own time, they have only recently attracted much attention until recently, when critics stopped calling them 'failed Impressionists' and began to give them their due for themselves.
The best collection of their works anywhere is in the Galleria d'arte Moderna Palazzo Pitti.