petits pois
garden peas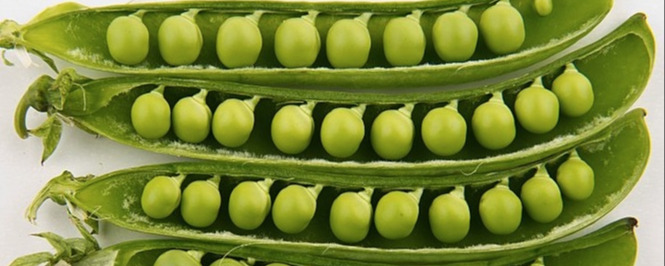 The French like petits poisfresh in the spring, in jars, or frozen. A favourite way of preparing them is petits pois à la française with onions, butter and lettuce.
The pea pods are cosses, which can be boiled up to make a velouté de cosses de petit pois.
Like artichokes, cucumbers, and brocoli, peas were said to have been introduced to France by Catherine de Medici when she married Henri II in 1533 (although these days historians tend to give more credit for these culinary innovations to François Ier).
Pois cassés are split peas; pois carrées are grass peas (gesse).
However, if a little kid offers you petits pois au lard (peas and bacon) it's probably the old fashioned nasty candy.