concombre
cucumber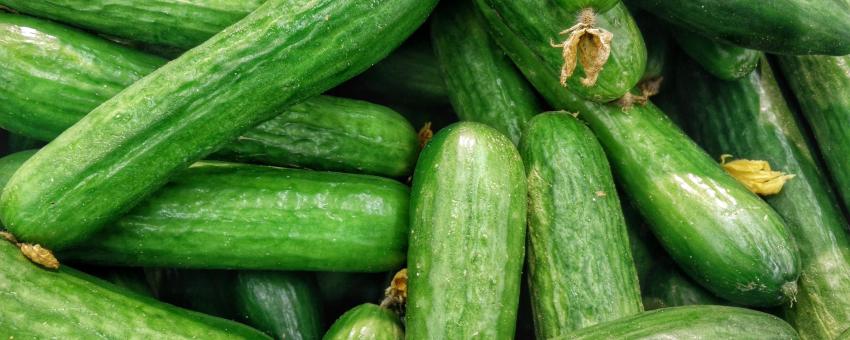 Concombres are nearly always available, especially the long thin smooth dark green seedless English Hothouse variety that used to always be wrapped in plastic but usually isn't anymore.
In summer you can also see the dark green Common Cucumber with a thicker skin and the warty Kirby ones (sometimes).
Little ones are cornichons.