bar
European sea bass or branzino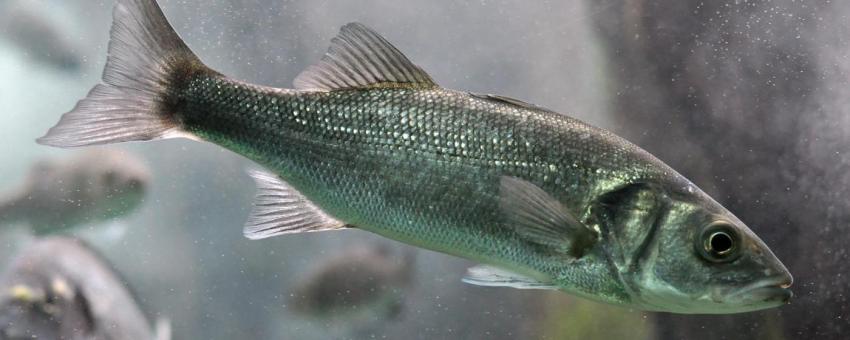 European sea bass caught off France's Atlantic coast is generally one of two varieties: bar commun (Dicentrarchus labrax) which is also called bar européen, bar franc, perche de mer, loup, louvine, or loubine.
The second variety is bar tacheté (Dicentrarchus punctatus), which is also called bar moucheté, pigaye or pigate.
It is widely farmed in the Mediterranean. Restaurants call it bar de ligne if it's caught wild. You may also see bar noir or mérous noir, but they are rare.
Confusingly, although bar is often called loup in recipes such as the Provençal classic, loup au fenouil (grilled over fennel stalks or with a sauce of fennel seeds) is not the same as loup de mer.