rouget
red mullet (usually)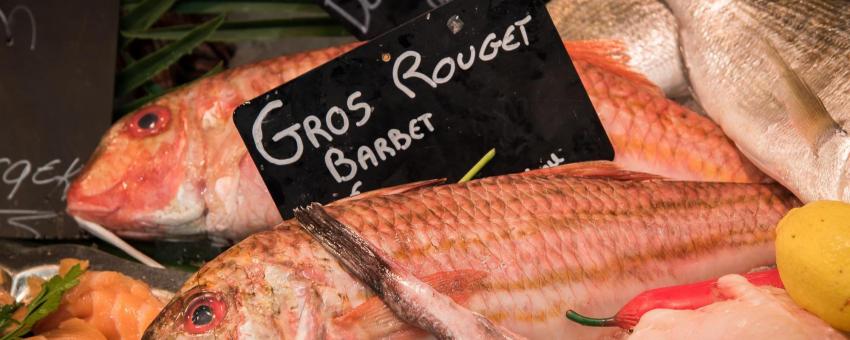 A rouget can be Mullus barbatus or Mullus surmuletus (red or striped mullet in English), fished in the Atlantic and Mediterranean. In spite of the English name, these delicate and very tasty little bottom feeders are not mullets, but members of the goatfish family.
Sometimes they are called surmullets from the Old French word for red, sor. Sometimes a rouge grondin is sold as a rouget, but the one you want is a rouget barbet.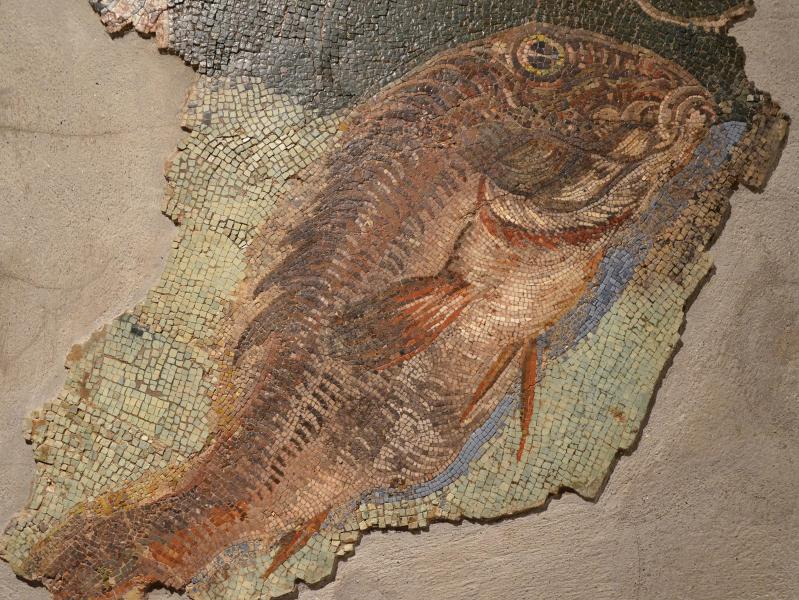 In Imperial Rome, there was a fad for red mullet, comparable to the 17th-century tulip mania that gripped Europe. Patricians raised them in special fish ponds and hand-fed them, and it was essential to present the living mullets in glass jars at banquets to prove their freshness and to enable guests to watch them turn red as they died.