Chartreuse
The world's only green liqueur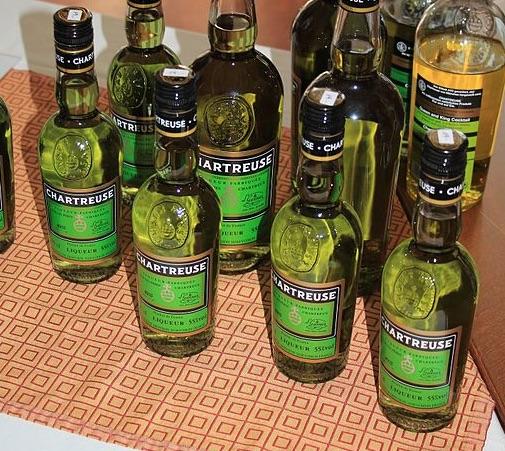 This powerful (55%) herbal liqueur made with 130 herbs and flowers by the Carthusians as an elixir for good health since the early 1600s is so famous that it gave its name to a colour.
To this day only two monks know the secret recipe. There's also a milder yellow version of Chartreuse that's only 40% proof. Both versions are usually drunk very cold as a digestive.
You can visit the Caves de la Chartreuse in Voiron.