Auvergne Rhône Alpes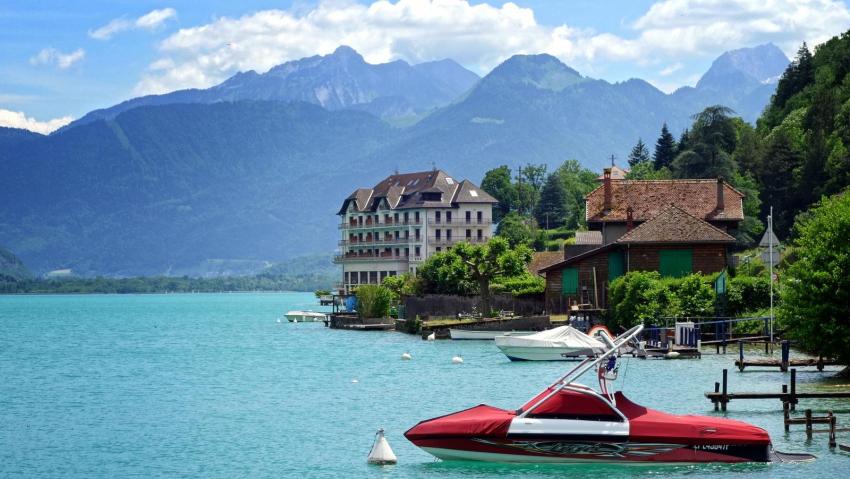 There are mountains galore in this region, from the highest Alps to the volcanoes of the Auvergne with the mighty Rhône Valley and northern Côtes du Rhône wine region in between. It includes a dozen départements: Ain, Allier, Ardèche, Cantal, Drôme, Isère, Loire, Haute-Loire, Puy-de-Dôme, Rhône, Savoie and Haute-Savoie.
It's a region of hearty food, of cheeses, charcuterie, and potato dishes such as tartiflette, truffade and France's finest lentils, the lentilles du Puy.
The regional capital Lyon is France's third largest city and a gastronomic hub, renowned for both its superb restaurants and dishes such as poularde demi-deuil and delicate quenelles.
It's also famous for its nose-to-tail soul food served in its bouchons, the intimate and convivial traditional restaurants, where they serve mâchons, the breakfasts of all breakfasts.
The city owes its culinary excellence to the 'Mothers', the Mères (the title given in certain parts of France to women who ran restaurants). The first was la Mère Guy, in 1759, a fisherman's wife who opened up a guinguette on the banks of the Rhône and became farmous for her matelote d'anguilles (eel stew).
Many had been cooks in bourgeois homes, and served regional and popular dishes; their numbers greatly increased after the 1929 crash. In 1933, one Mère Brazier, famous for her poularde demi-deuil, became the first chef in France to win three Michelin stars in two restaurants at the same time, and the rest is history.