boulets de Montauban
chocolate coated 'cannon balls'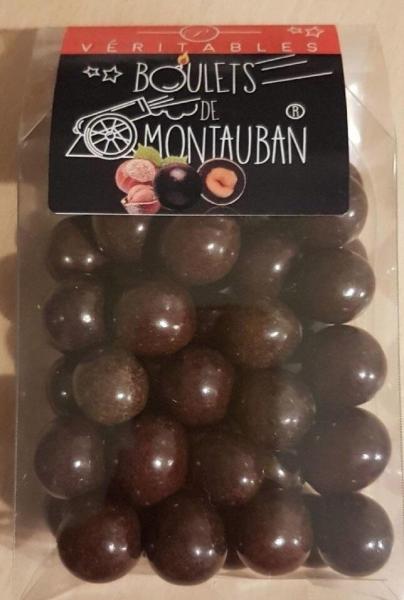 Toasted hazelnuts covered in chocolate that look like little cannon balls are boulets de Montauban.
The name recalls the siege in 1610 of Protestant Montauban by Louis XIII, who, failing to capture the city asked an astrologer what to do. The astrologer suggested scaring the locals into surrendering.
So Louis ordered his army to fire 400 cannons at the city all at the same time. In the silence that followed, the Montalbanais, rather than surrender, laughed so hard the king could hear them.
It was the only Protestant city to never surrender by force. And it gave French the expression Faire les quatre cents coups—to raise hell, as in Truffaut's film, Les 400 coups.