os à moelle
bone marrow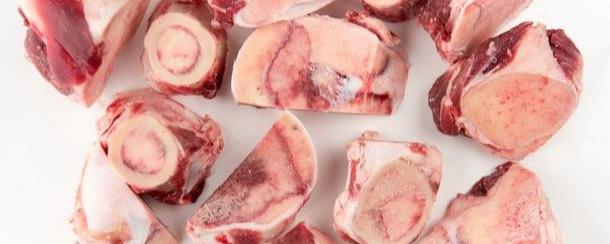 Bones are essential for making a flavoursome stock and making gelatine; many cooks brown the bones first to give the stock colour and a richer taste.
Beef and veal bones are especially valued for their marrow (os à moelle), which is an essential ingredient in a proper pot au feu and sauce à la moelle, a sauce made with red wine, shallots, butter and fond de veau.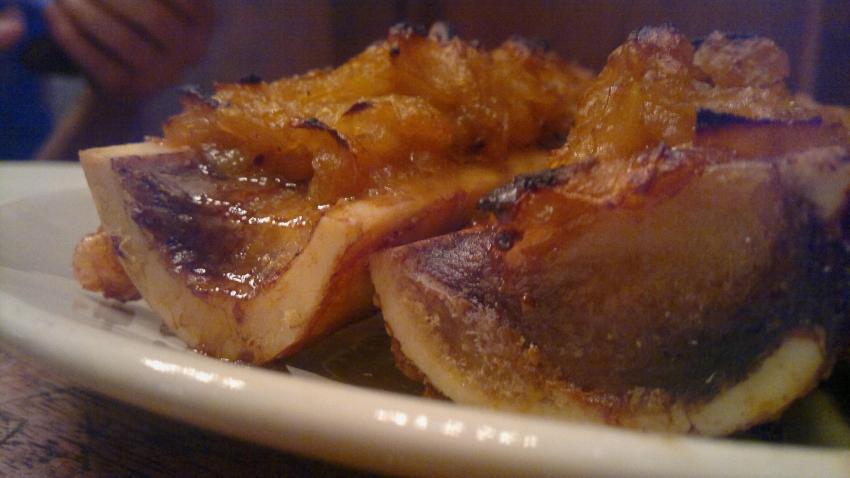 Amourette may sound like a love song, but really means spinal marrow.
The French also use the marrow on its own in a number of dishes, as a stuffing for artichokes or canapés (it has to be served warm to preserve its creamy texture). A speciality of Lyon is os à moelle à la fleur de sel, served with toasted bread and garlic parsley butter.