pot au feu
France's national dish

In winter, the ingredients for pot au feu appear pre-packed in every supermarché in France: the leeks, celery, onion (which some cooks char first to make a darker broth), carrots, and turnips.
You can find the cheap cuts of beef (gîte, gîte à la noix, joue de bœuf, jarret, plat de côtes, paleron, macreuse à pot-au-feu or jumeau à pot-au-feu are all good) and oxtail or marrow bone (os à moelle) on the butcher counter, especially in winter. Add a bouquet garni and cloves (inserted in an onion), and boil the meat for hours, throw in the veg, and serve.
Some families serve the broth as a soup course, followed by the rest of the pot au feu with a good dollop of mustard.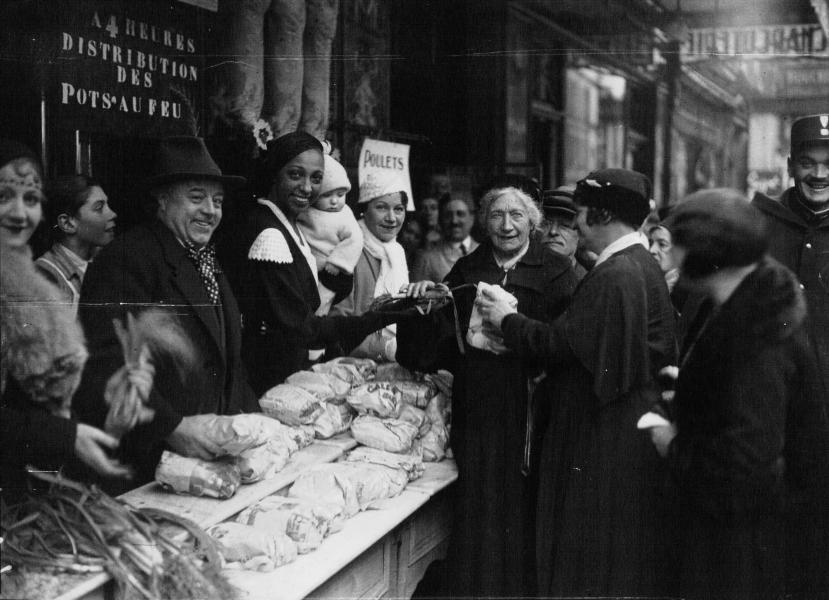 During the Great Depression, pot au feu was often served in soup kitchens or distributed to those in need, even by celebrities like Josephine Baker.