veau
calf or veal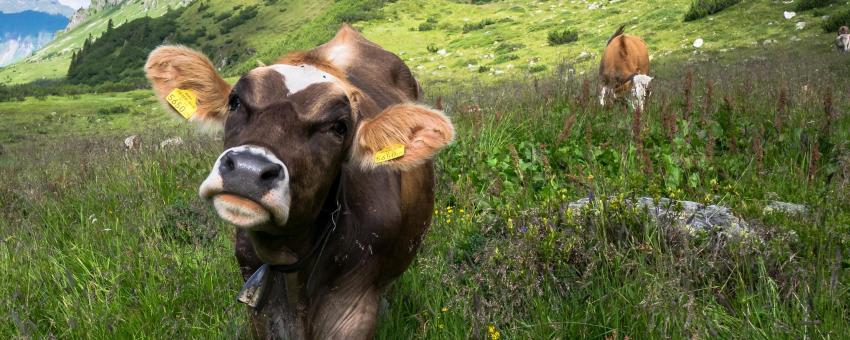 Female calves are called génisses (heifers) until they first calf (at around twenty-four to thirty months), when they become vaches.
Male calves, not castrated, become taurillons and later taureaux (bulls); castrated, they become bouvillons (steers) and then bœufs (oxen).
A broutard is a weaned calf, separated from its mother and fed on grass, when they are taken away to be fattened before slaughter. Calves for veal are usually butchered before they are ten months old.
French cuts of veal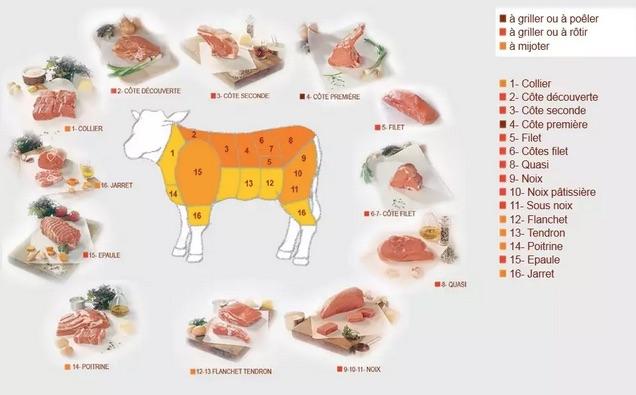 Most of the cuts are similar to French beef cuts. Noix is the part they make into scallops (escalopes de veau). Quasi de veau is the same as rumsteak in an older animal.
There's also a cut called the grenadin, small medallion of tenderloin 2cm thick and 6 to 7cm in diameter, cut from the loin (between the bottom of the shoulder and the tail). It is very lean and often wrapped in fat (bardé); if not, it's called a noisette.