pousses
sprouts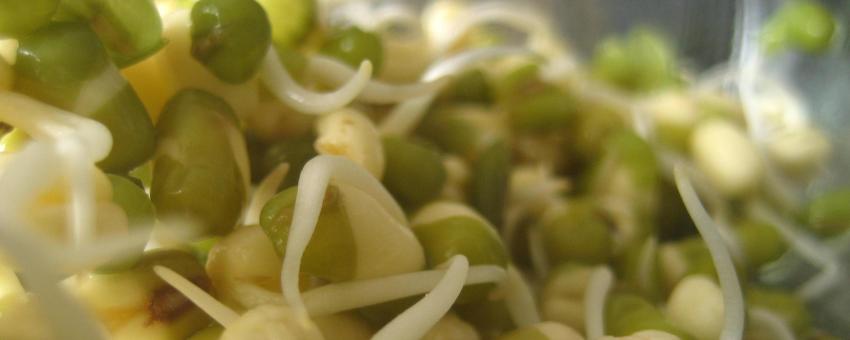 Pousses are sprouts, but not the Brussels kind (those are choux de Bruxelles).
pousses d'alfalfa: alfalfa sprouts. Sometimes sold in health food stores with graines germée (germinated radish and leek seeds).
pousses de bambou: bamboo shoots
pousses de soja: bean sprouts. In spite of their name, these are nearly always pousses de haricot mungo or mung bean sprouts. Once rare, they are now widely available in larger supermarkets, fresh or in jars.