tarte Tatin
upside down apple tart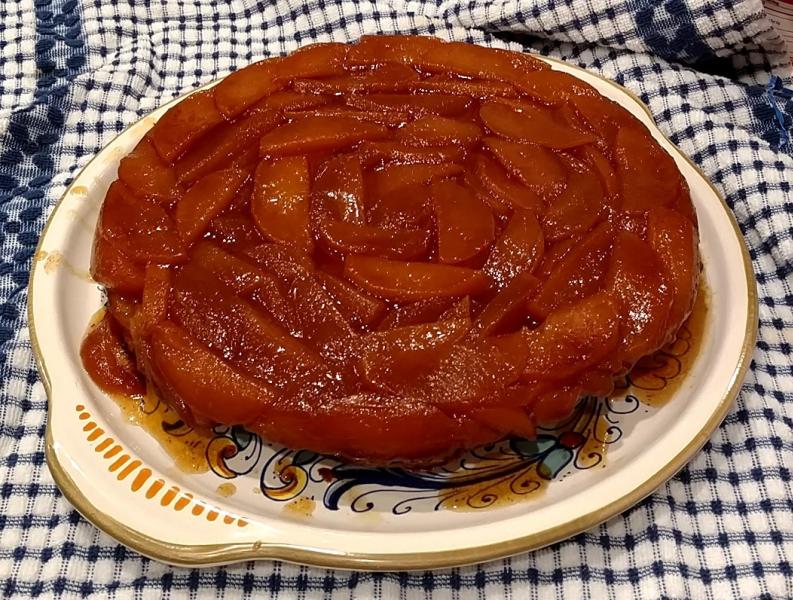 The story is well known: in 1889, the Tatin sisters, Caroline and Stéphanie, were running the little family hotel and restaurant in Lamotte-Beuvron south of Paris. Tarte aux pommes was on the menu, but Stéphanie left the apples, butter and sugar on the stove and forgot about them until they had caramelized. She added pâte brisée on top, put the whole pan in the oven, then turned it over, et voilà!
It was a huge success. People flocked to the hotel to try it, including Louis Vaudable, owner of Maxim's in Paris who helped introduce tarte Tatin to the world. The Tatin sisters' hotel is still there in Lamotte-Beauvron, now the Maison Tatin. And tarte Tatin is still on the menu at Maxim's.
One reason why it's so popular is that it's also easy to make. Chefs have created many versions with other fruits, such as pineapple, and savoury versions as well, with onions etc.