Centre-Val de Loire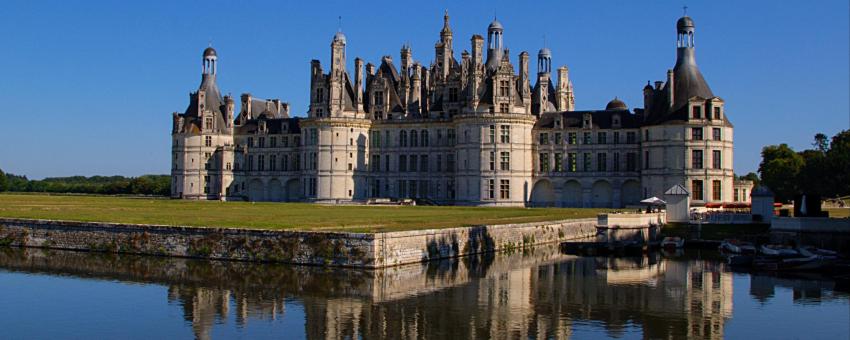 There are six départements in the Centre-Val de Loire region (Cher, Eure-et-Loir, Indre, Indre-et-Loire, Loir-et-Cher and Loiret). Originally the same area, encompassing the historic provinces of Berry, the Orléanais and Touraine was known simply as Le Centre, but in the 2015 re-organisation of regions, Val de Loire was added to make it more exciting. Orléans is the capital.
With its apple, pear and plum orchards and vineyards amid its famous Renaissance châteaux, the lush and fertile Loire Valley was nicknamed the 'Garden of France' by Rabelais, a native of Chinon. The apples reach their epiphany in tarte Tatin.
The region is known for its fine eggs, and poulet en barbouille, the Berry version of coq au vin, but using chicken blood (and a bit of vinegar) to thicken the red wine sauce.
Tours is known for its meaty pork rillons and rillettes; rillons are often added to the classic Salade tourangelle along with a local goat cheese (Sainte Maure de Touraine, Crottin de Chavignol or Pouligny-Saint-Pierre among others), boiled potatoes, mustard, onions and frisée lettuce.
Superb white wines such as Sancerre and fizzy Vouvray come from the Centre-Val de Loire.