madeleines
Proust's memory inducing little cakes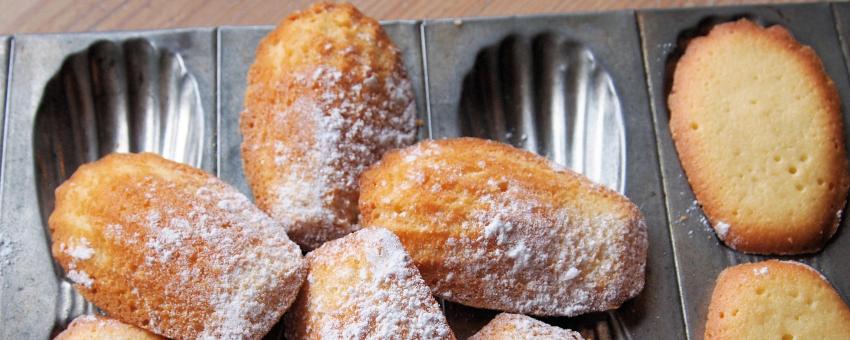 Madeleines are 'short, plump little cakes…which look as though they had been moulded in the fluted scallop of a pilgrim's shell', according to Marcel Proust's narrator, who dipped one in his tisane and made them the eternal symbol of involuntary memory.
Made with sugar, eggs and melted butter, madeleines are flavoured with lemon (the classic ones) or orange water (madeleines de Commercy) and baked in special fluted tins.
Like nearly every other classic French cake, their origin is contested. Some say their shell shape means they were associated with the pilgrimage to Compostela. Some say it was the chef of Talleyrand who was the first to bake individual sponge cakes in little aspic moulds.
Others say they were invented by Madeleine Paulmier, the pastry cook in the 18th century for Stanislaus I Leszczynski, Duke of Lorraine and exiled King of Poland, who held court in Commercy and whose daughter Maria Leszczyńska married Louis XV. Stanislaus was so delighted with the little cakes that he named them after their inventor, and it wasn't long before they were a favourite in Versailles and all around France; Commercy is known to have begun mass production in the 1760s.
Proust's madeleine