Grand Est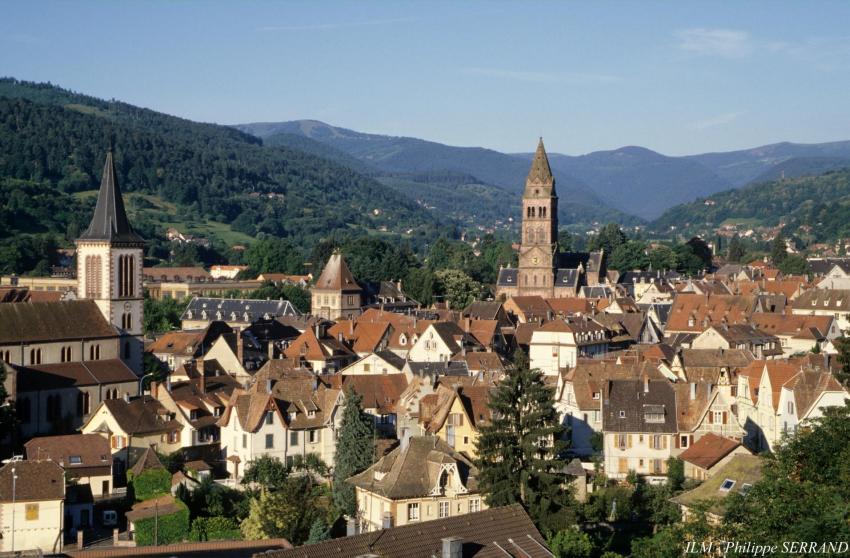 There are ten départments in the Grand Est region (Ardennes, Aube, Collectivité européenne d'Alsace (Haut-Rhin et Bas Rhin), Haute-Marne, Marne, Meurthe-et-Moselle, Meuse, Moselle and Vosges). This includes the historic regions of Alsace-Lorraine and Champagne-Ardennes, Strasbourg is the capital.
The former Alsace-Lorraine, annexed by Germany in 1871 and returned to France after the First World War, is the land of hearty Franco-German fare and jovial winstubs (wine cellar taverns), quiche Lorraine and choucroute garnie with plenty of smoked meats and dishes with names that visiting French people have a hard time pronouncing such as baeckeoffe and Flammekueche.
Plums, especially quetsches and mirabelles are widely grown; you can even find proper North American blueberries in the Vosges.
Munster is the to-go to cheese; around Champagne they make creamy Chaourse and Langres. And there are plenty of sweet delights, with Kouglof as the star of the show.
The Grand Est is excellent craft beer and famous white wine territory, and is the best in France at promoting it, both in the Champagne houses around Reims and the beautiful Routes des Vins d'Alsace past its famous Riesling and Gewürtztraminer vineyards.