baguette
stick—of bread (or a chopstick)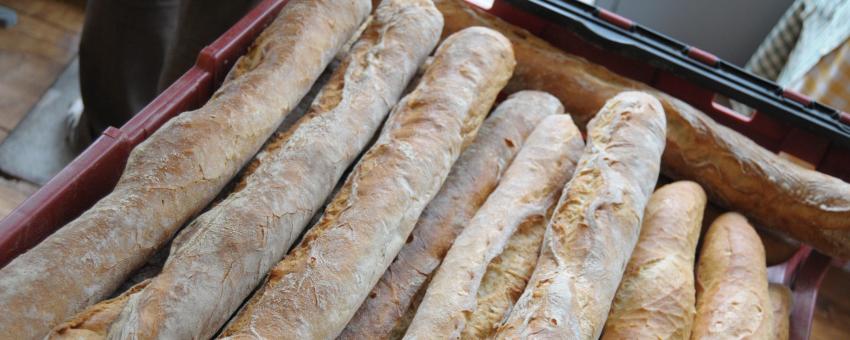 Not quite the thinnest loaf of bread, but generally the crispiest, the baguette is the one most likely to leave crumbs all over the place. It's one of the tastiest when fresh and still warm from the boulangerie. Also it's one of the hardest the next day.
Some 16 million are baked in France every day, and on 30 November, 2022, UNESCO gave the 'artisanal know-how and culture of baguette bread' Intangible Cultural Heritage status.
Many families go through a couple of loaves a day—the morning baguette, often left over from the evening before, sliced and topped with butter and jam and dunked in coffee or chocolate, leaving a nice greasy crumby surface that gets stuck on your upper lip—and an evening baguette to go with dinner. They are also used in classic French sandwiches like jambon beurre.
Text © Dana Facaros
Images by Kathryn Cartwright, edycja: niedzielny leń, Libor Háček, UpSticksNGo Crew from Australia