sauce bordelaise
rich wine sauce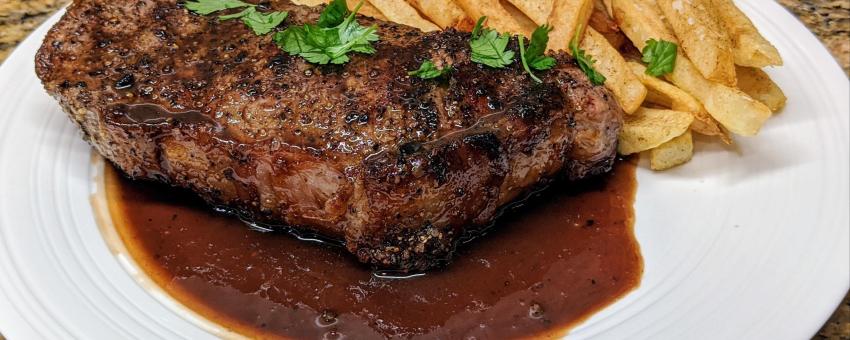 The perfect accompaniament to an entrecôte à la bordelaise, sauce bordelaise is made with red wine, bone marrow (moelle), butter, fond de veau, shallots and demi-glace.
If you add puréed duck livers to the saucepan, howeer, you have sauce Rouennaise.
If you make a white version of the sauce bordelaise with white wine, replace the fond de veau with a veal velouté and add tarragon, you have sauce Bonnefoy or bordeaise à blanc.