Nouvelle Aquitaine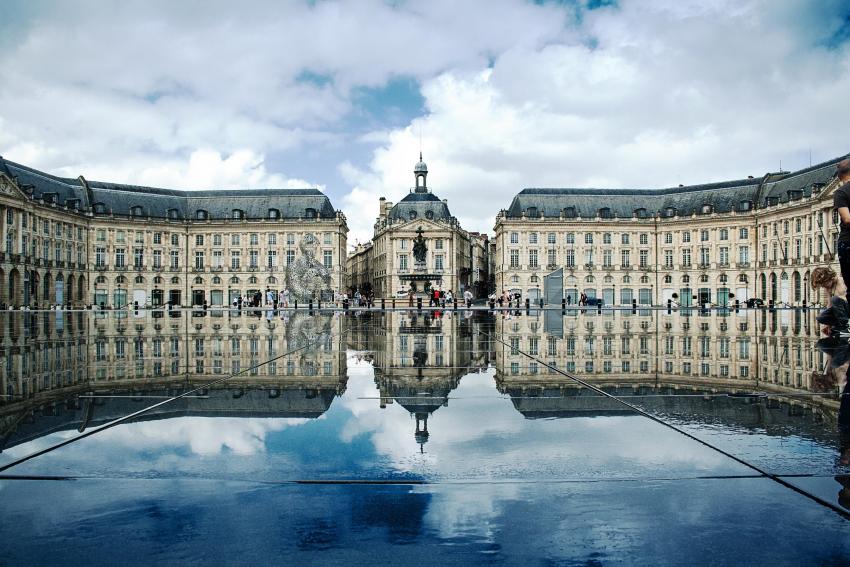 Nouvelle Aquitaine is the biggest region in France, containing a dozen départments (Charente, Charente-Maritime, Corrèze, Creuse, Dordogne, Gironde, Landes, Lot-et-Garonne, Pyrénées-Atlantiques, Deux-Sèvres, Vienne, and Haute-Vienne). It is more or less the boundaries of the former Duchy of Aquitaine once ruled by the great Eleanor, Richard the Lionheart and the Plantagenets in the Middle Ages.
Because the Pyrénées-Atlantiques, the département of the Basque Country and Béarn, is so different I gave it its own category. But it's such vast region it really is something of a culinary patchwork quilt. Some of its specialities are among the most luxurious in France: oysters from Marennes Oléron and Arcachon, and truffles, caviar, and foie gras and every other ducky thing from the Dordogne.
Besides wine, Bordeaux is the home of the entrecôte à la bordelaise (steak with a butter, shallots and red wine sauce, ideally made from beef from Bazas), lamproie for the brave, and sweet little canelés and other sugary delights. It's also one of the best places to find wild mushrooms.
The Dordogne is filled with walnut groves, while the Lot-et-Garonne produces the renowned pruneaux d'Agen. But above all this the region of wines, of the world's biggest wine region, Bordeaux, covering 1200km and including such famous names as Médoc, Saint-Émilion and Sautèrnes, plus other fine wines just east from Bergerac and Monbazillac, and Cognac from the Charent.